1 Day Source of the Nile Jinja
This 1 Day Source of the Nile Jinja: you will visit numerous exciting places in Jinja town, most notably the source of the Nile.  Jinja was established in 1907 and is the second largest town in Uganda. It is the second busiest commercial center in the country, after Kampala. Located about 87km by road in South-Eastern Uganda, Jinja town is blessed with the Source of the Nile to which major safari excursions are made. Besides being the capital of Busoga Kingdom, Jinja town is home to a diversity of cultures and customs. The town was named Jinja, a word from the dialects of two ethnic tribes, the Baganda and the Basoga tribes  whose peoples lived on either side of the River Nile. In both these tribes the word `Ejinja' means a rock. Jinja town was named thus because it was so rocky a place.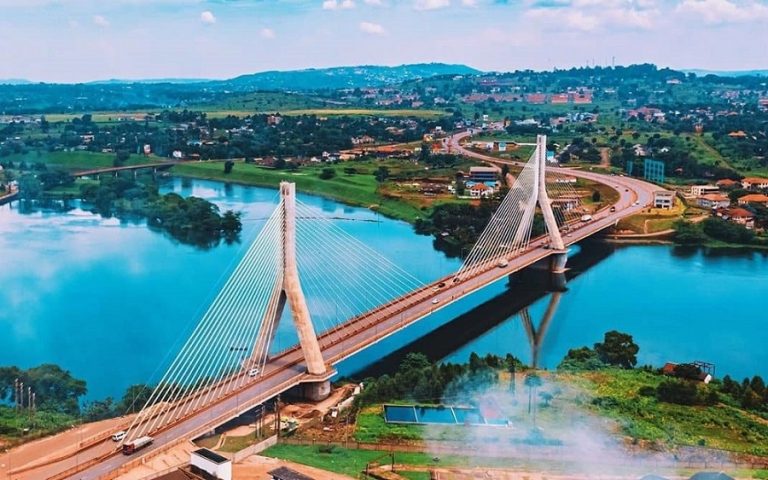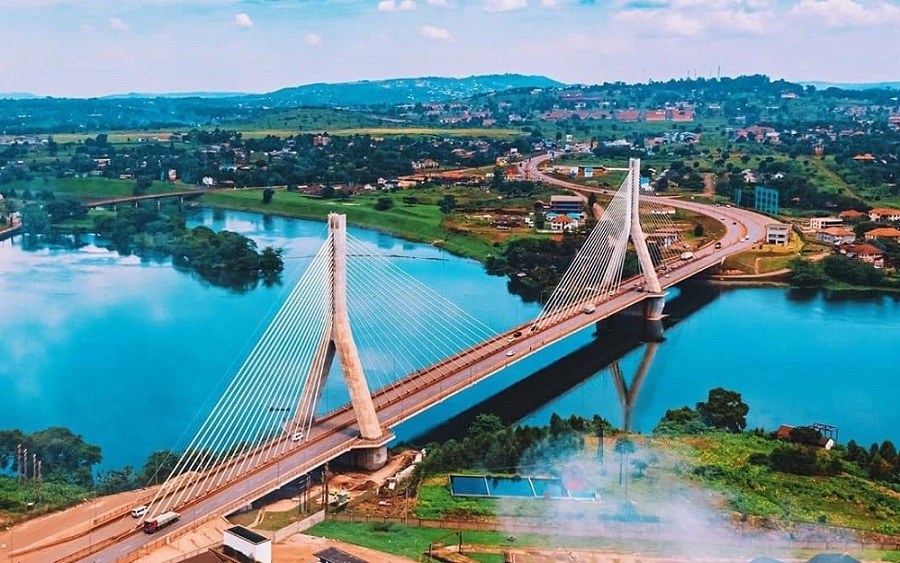 Activities
Ssezibwa falls

Nature walks in Mabira Forest

Visit the Source of Nile

City tour
Detailed Itinerary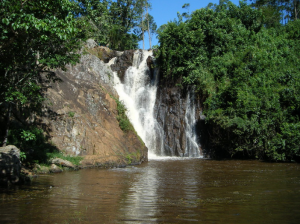 After your early morning breakfast, you will be picked by our driver/guide and later start on your journey to Jinja City. You will have your first stopover at Sezibwa falls, a Buganda cultural site rich with birds, folktales and great scenery. The name Sezibwa is derived from a Luganda phrase "sizibwa Kkubo" which translates into "my path can never be blocked", the locals say its because it's flow could not be stopped even with different obstacles it encountered along its path like Rocks etc. While here, you will enjoy the sounds and overflow of the falls and activities like hiking, rock climbing, bird watching and Nature walk, also feel free to take pictures here as many as you want for memories. This stopover will give you a glimpse into the traditional beliefs of Buganda kingdom and great pictures from the scenery and landscape. Later you will continue with your journey to Jinja city through beautiful scenery of plantations of sugarcane and tea, and colorful roadside fruit markets.
Nature walks in Mabira Forest
This forest boasts of over 312 tree species, over 300 species of birds and 218 species of butterflies. Walking underneath this canopy of this great African tropical Rainforest, you will came across different primates like the vervet monkeys, red tailed monkeys and more, also coming also different bird species like the Forest Robin, Grey crowned Nero finch, African Blue Flycatcher, Shinning blue kingfisher, White crested Turaco, giant kingfisher, shoe bill stork and other species You will later proceed with your journey to Jinja town where you will have your like before going for another activity.
Source of the Nile-Jinja City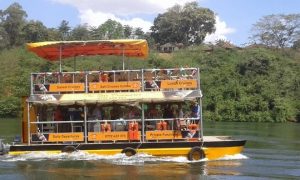 After lunch you will take a short ride to the Source of the Nile – a quiet, beautiful place filled with fantastic tropical plants and palm trees. As you walk down the steps toward the Nile, you will be able to smell the flowers there. As you stand on the Nile, you will hear the gurgling water as you watch native fishermen cast their nets on the longest river in Africa. You will then be taken on a Boat Ride to the actual source of the Nile, and beyond the lake where you will take great pictures for future memories and reference. After the boat ride, you shall be driven to Jinja town, once the industrial capital of Uganda but today a residential town filled with numerous Indian-styled old structures in which many Indians lived before being expelled by President Idi Amin in the 1970s, some of whom later came back to reclaim their old properties. Jinja is a multicultural town dominated by native Basoga, mixed up with Bagwere, Buganda, Banyankore, Basamya and other eastern Uganda tribes, making it a fusion of a true Uganda town good for any visitor to interact with. The streets of Jinja town are dotted by many shops and Ugandan crafts-shops. At sunset, you will be driven back to Kampala in time for dinner at your hotel, which will mark the end of the one-day trip to the Source of the Nile in Jinja.
                                                                               End of Jinja City Tour
Includes
A professional driver/guide

Transportation including fuel

All activities (included in the itinerary)

All Taxes/VAT

Round trip transfer

Bottled drinking water

Entry fees
Excludes
International flights

Personal items

Meals

Additional accommodation before and at the end of the tour

Tips
SAFARI TRANSPORT
Standard 4X4 Safari Vehicles
Our standard mode of transport is by road and we use 4×4 Safari vehicles. Each Safari vehicle comes with a professionally trained driver/guide with fuel for the whole safari. We also have very comfortable super customs which can carry up 6 people with their luggage also have small vehicles like Alphads, Harrier and much more that can carry 4-5 people.
Feel free to contact us any time and book this 1 Day Jinja City Tour. We are here to answer any questions you may have on any of our services/tours, we are just a phone call or few clicks away, send us an email today …we look forward to hearing from you.
Bungee jumping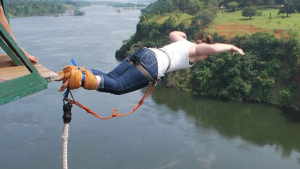 Bungee jumping is not for the faint hearted. First, you have to be weighed to see if you are of at least the required weight and the minimum age is 13 years. You must not be pregnant, must be free of heart conditions, pressure and other health concerns. Next you have to sign an indemnity form which removes liability from the company in case something goes wrong. To make sure you are secure, two people tie your legs with latex cords and have a rope holding you firmly as you "fly" in the air. You are advised to look far off and not down, or better still close your eyes before the crucial jump. After counting one, two, three, you are then asked to jump off the 44m high platform. Once in the air, you can choose which direction to go as they "fly" you about with the rope taking you up and down. You don't control your fall or flying as the guys with the ropes decide how many times to swing you about and whether you will touch the water (what they call "tea-bag"). It is always after the jumping that you really feel it is doable after all. 
Quad biking
One of the most interesting thing about this activity is that the age is not very limited and there is no minimum number of people to engage in this activity in a day. Quad biking is a very unique activity in that tourists will not need a quad biking experience to do this activity, free training is provided for tourists by the guides prior to starting the main quad biking activity. Tourists with experienced skills of quad biking can be introduced to technical and skeptical sections according to their adventure preferences and the time taken always depends on the circuits you decide to take.
Water rafting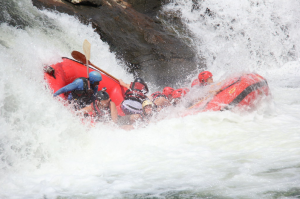 Water rafting is an exceptional activity that is scary though a great sport to learn how to remain calm under great pressure. This activity takes you in the middle of the River Nile while passing through chaotic and turbulent rapids and the Nile rapids are graded 3, 4 and 5 and offers the best white water rafting experience. Before the activity, you are first oriented and supervised about the safety and what to expect and this is done by the guides who are very experienced and knowledgeable about the area and rapids. Before rafting begins, participants have an opportunity to choose between an easy or more difficult route. You will be provided with helmets and waterproof jackets which you will fasten and then the activity begins.
Tubing on the Nile
This session includes a safety briefing, a chance to practice and build confidence and the activity takes 2-3hrs depending on the water levels. On a hot day, you can decided to choose to have a picnic with your family or friends while floating on water tubes with a drink in your hand as you enjoy different water bird species, the beautiful sceneries and sunbathing.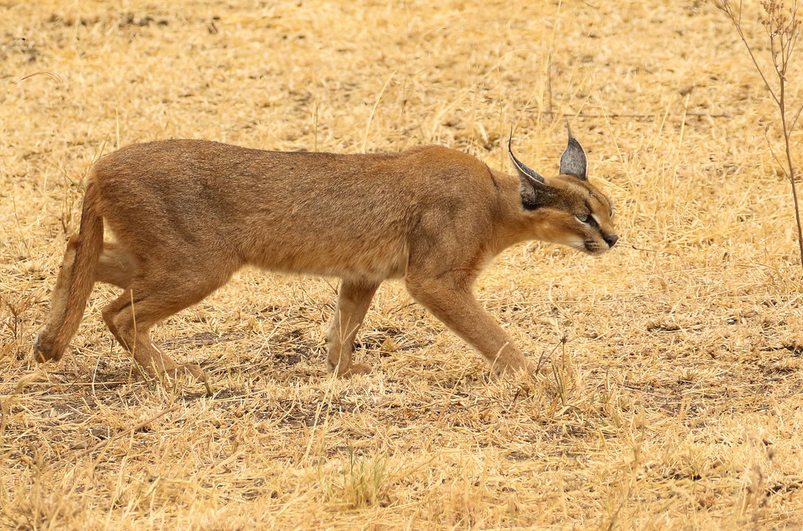 The Caracal (Felis caracal) The Caracal (Felis caracal): is a medium-sized wild cat that can run up to 50...