2 Days Murchison Falls Uganda Safari
This 2 Days Murchison Falls Uganda Safari : takes you to Murchison Falls National Park "the most strongest powerful falls" in Africa gives you an opportunity to explore Uganda's largest and oldest conservation area, hosting over 76 animal species and over 451 bird species. The park is situated in the northern part of Albertine Rift valley, also Murchison Falls National Park is a place where the massive Bunyoro escarpment combine into the vast plains of Acholi land.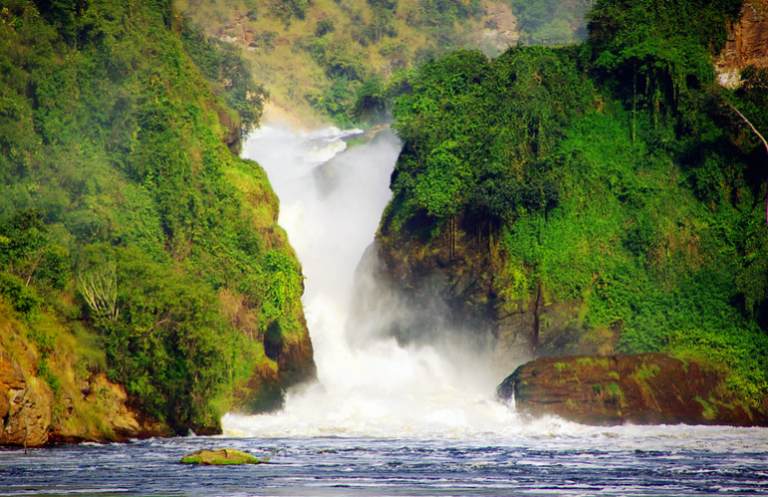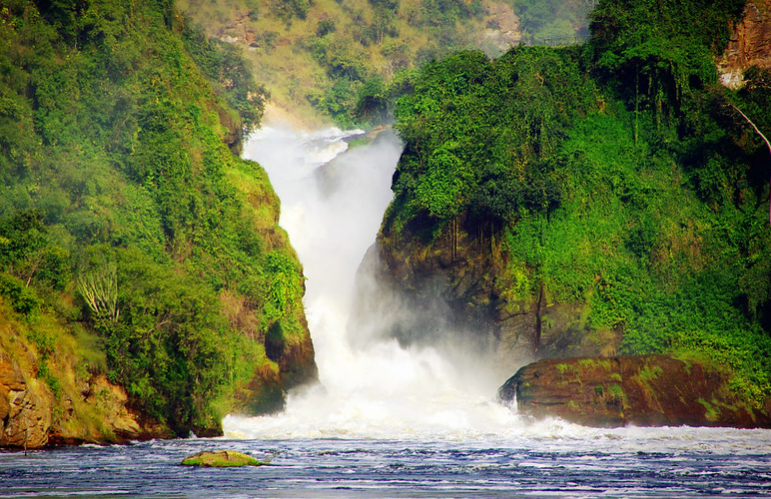 Highlights
Visit the Ziwa Rhino sanctuary.

Top of the falls

Game drive & Game viewing

Boat cruise
Overview
Day 1: Travel to Murchison Falls National Park-Boat Cruise
Day 2: Game drive-Ziwa Rhino sanctuary-Back to Kampala
Detailed itinerary
Day 1: Travel to Murchison Falls National park – Boat Cruise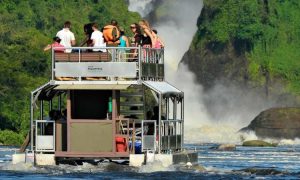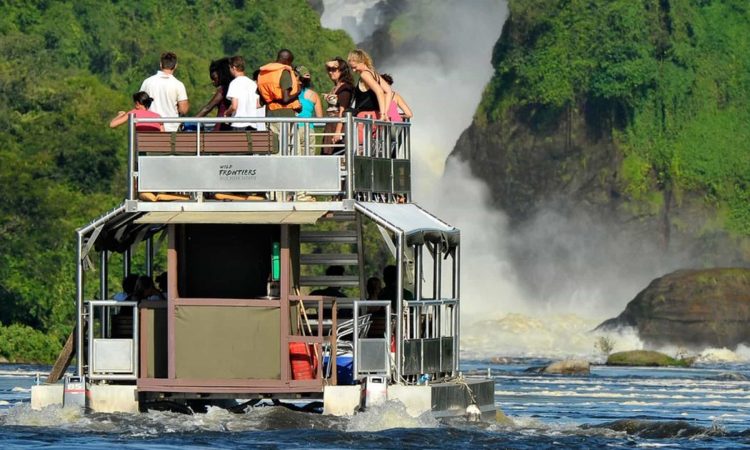 After an early breakfast, you will be picked by one of our respective from Great Nest Image Safaris who will brief you about the safari to Murchison Falls National Park. We shall have our lunch at Kabalega Resort, thereafter proceed to the park. As you enter the park you will go to the top of the falls that makes Murchison Falls National Park so famous. This is a place for most memorable pictures and taking in of the sounds and sights, including the rainbow that does not disappear, created by the mist of the falls. The top of the fall is spectacular, being so close to the falls and seeing the splendor from the top is such a wonderful experience. Later you will check in your lodge to freshen up and thereafter you will go for your boat/launch cruise on the Nile River to the most powerful falls in the world. This will take around 3 hours and while on the cruise, you will view different animals like the crocodiles, hippos, elephants, different bird species like kingfishers, herons and much more. You can also choose to do the hike from the water's edge up to the top of the falls if you missed it at the time of arrival into the park which costs a few dollars and it is well worth doing. Dinner and overnight at the lodge.
Meals: breakfast
Accommodation: Fort Murchison Lodge 
Day 2: Game drive – Ziwa Rhino sanctuary- Back to Kampala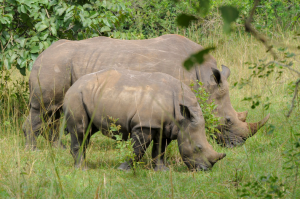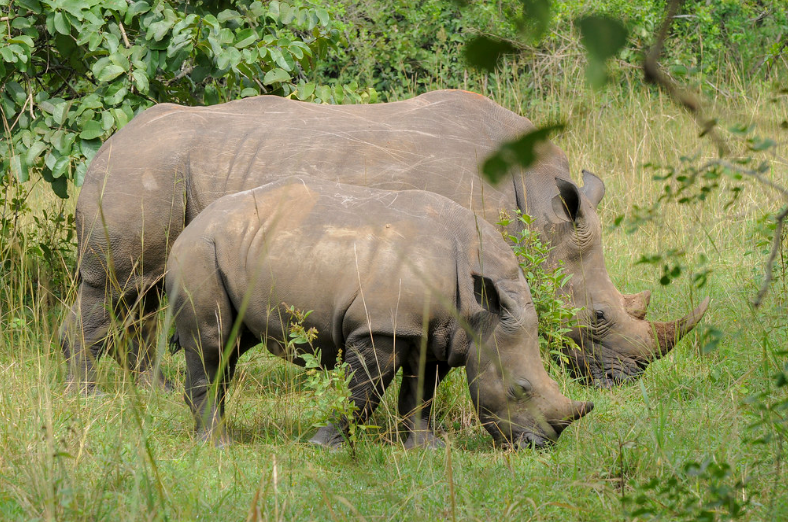 After an early breakfast, we shall have dawn break game drive that will take us through the park and gives you a chance to spot the magnificent wildlife and bird life of the park. Here expect to see elephants, Giraffes, Buffaloes, Water bucks, Jackson's heart bests and many more. We shall have a lunch break from Masindi town. After lunch, we shall proceed to Ziwa Rhino Sanctuary, a home to over 22 endangered Southern white rhinos in their natural state. Depending on the location of rhinos, it requires a drive to the areas where they are before taking the bush trek. You may also encounter some wildlife species like Uganda kobs, Oribis, bush bucks, water bucks among others and bird life. Afterwards embark on our journey back to Kampala/Entebbe for your post trip back home, but depending on your flight departure time.
Meals: breakfast
                                                                                       END OF SAFARI 
Best time to visit Murchison Falls National Park
Watching wildlife in Murchison Falls National Park is generally good and at its best during the Dry season, from December to February. However, January and February can be very hot and scenery is more beautiful although during the Wet season from June to November and Park can also be visited.
Included
A professional driver/guide

All transportation including fuel

All activities (included in the itinerary)

All accommodation (included in the itinerary)

All Taxes/VAT

Roundtrip transfer

Drinking water

Park Entry fees

Ferry fees
Excluded
International flights

Personal items

Meals

Additional accommodation before and at the end of the tour

Tips
SAFARI TRANSPORT
Standard 4X4 Safari Vans/Land cruisers
Our standard mode of transport is by road and we use 4×4 Safari van and Land cruisers with open roof tops customized for game viewing and photography.  Each Safari van/Land cruiser comes with a professionally trained driver/guide with fuel for the whole safari. Each client is entitled to a window seat and can take up to 8-10 people. We also have very comfortable super customs which can carry up 6 people with their luggage also have small vehicles like Alphads, Harrier and much more that can carry 4-5 people.
Optional activities
Bird watching 
One of the top forest birding sites in Uganda, Kaniyo Pabidi protests a similar range of species to Budongo Forest. The best place to look for birds is around the lodge, especially the gallery forest along the main road which offers good views. Birds to watch out for include; Narina trogon, dwarf and pygmy kingfishers, hornbills, common shrike-flycatcher, sun birds, chestnut wattle-eye and many more. A local specialty is Puvel's illadopsis which is quite common in Kaniyo Pabidi, but known from no other locality in East Africa. Birding half day costs UD$20 per person while full day costs UD$35 per person.
Chimpanzee tracking in Budongo Forest -Kaniyo Pabidi Forests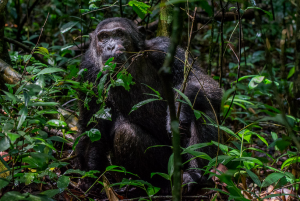 Kaniyo Pabidi supports two chimpanzee communities, each estimated to number around 90 individuals and the one closest to Budongo Eco Lodge has been habituated for tourist visits since the late 1990s. This tracking consists of six guided groups, each comprising up to three people at 08:00 then at 14:00. A full day habituation experience allowing up to two people starts a minimum of 6 hours starting at 07:00. Chimpanzee tracking for half day costs US$85 per person while habituation costs UD$155 per person.
Sport fishing
There is good fishing along the Murchison Nile, with large Nile perch and tiger fish offering the main challenge. Here local fishermen claim to have netted specimens weighing up to 160kg. A sport fishing can be bought from Uganda Wildlife Authority (UWA) or through our company and costs US$50 per person for one day.
Base of the Falls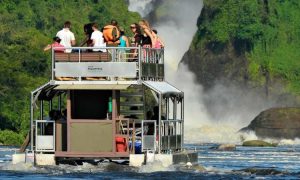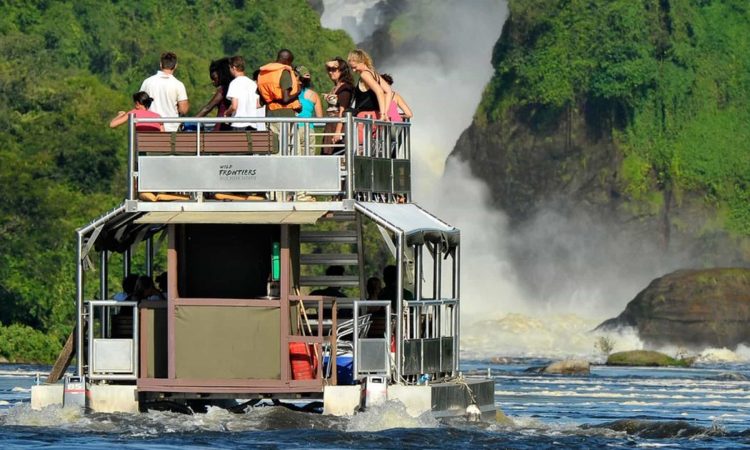 The 3 hour return launch trip to the base of Murchison Falls has been Murchison Falls National Park's most popular attraction since the Queen Mother made the inaugural voyage in a spanking new boat back in 1959. Starting at Paraa, the boat cruises slowly eastward along an archetypically African stretch of the Nile, fringed by borassus palms, acacia woodland and mahogany stands, before finally docking in a small bay a few hundred metres away from the cashing waterfall. Game viewing along the way is excellent and expect to see animals like crocodiles, Hippos, giraffe, waterbuck, elephants and different bird species like the saddled-billed stork, African skimmers, African jacana, African fish eagle, black headed gonolek, yellow mantled widow bird, malachite kingfishers and much more.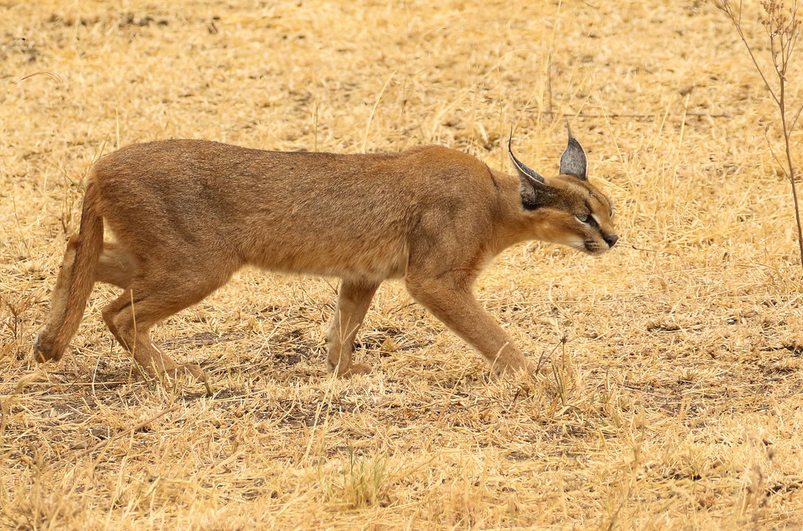 The Caracal (Felis caracal) The Caracal (Felis caracal): is a medium-sized wild cat that can run up to 50...