Tsavo East National Park
Tsavo East National Park : is one of the oldest parks in Kenya and is split into Tsavo East and Tsavo West.  Tsavo East is less developed than Tsavo West but more accessible. It is dry covered with thorny bushes and swamps that sustain the life of the wildlife found there. The park is inhabited by huge families of Gazelles, Buffaloes, Elephants, Lions, Rhinos, Leopards, and Zebras among other wild cats and bird-life. Tsavo West National Park is more mountainous and wetter than its counterpart, with swamps, Lake Jipe and the Mzima Springs. It is known for bird life and for its large mammals for example black rhino, Cape buffalo, elephant, leopard, cheetah, hippo and Masai lion. There are also other smaller animals that can be spotted in the park, such as the bush baby, hartebeest, lesser kudu and Masai giraffe. The "Big Five" also do live here, but you have to look carefully to spot them.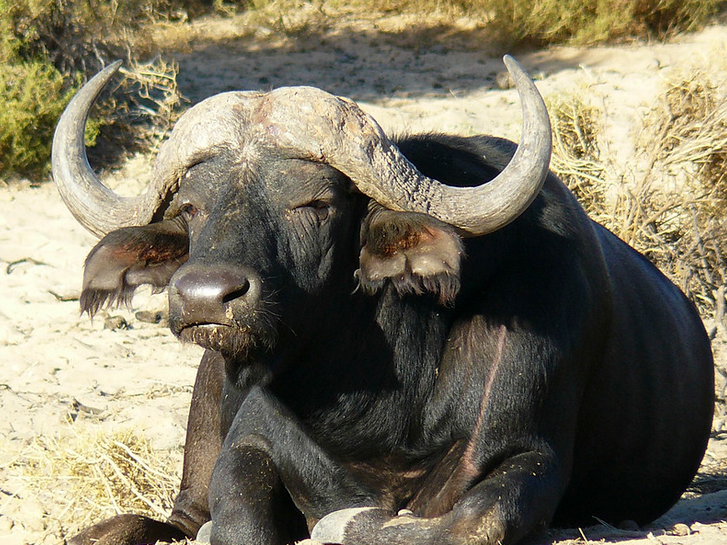 Things to do and see
Wildlife & Birding
There are numerous vast amounts of diverse wildlife that can be seen in the park including the big five namely; black rhino, Cape buffalo, lion, leopard and elephants. The park also houses a great variety of bird species like black kite, crowned crane, sacred Ibis, hornbills, buzzards and the lovebird. 
Ngulia Rhino sanctuary
The sanctuary is covering an area of 80 sqkm and it's a habitant for over 80 Rhinos which are easy to spot will in the park.   Years back in 1970s, human practices like poaching led to the reduction in the number of Rhinos but with the establishment of Ngulia sanctuary in 1986 the number tremendously increased up to date. While at the sanctuary tourists are able to spot elephants in the surrounding areas.
Mzima Springs
The springs are situated in the western part of Tsavo National Park and its major source is Chyulu hill. The spring is a perfect place to spot aquatic animals like hippos, crocodiles which peacefully enjoy the waters of the springs.