Kibale Forest National Park
The primate capital of the World
Kibale Forest National Park is found in western part of Uganda and is mostly known for chimpanzee tracking. Kibale National Park contains one of the loveliest and most varied tracts of tropical forest in Uganda. Forest cover interspersed with patches of grassland and swamp dominates the northern and central parts of the park on an elevated plateau. Kibale is famously known for chimpanzee tracking. The park is a home to a total of 70 mammal species and it also contains 375 bird species.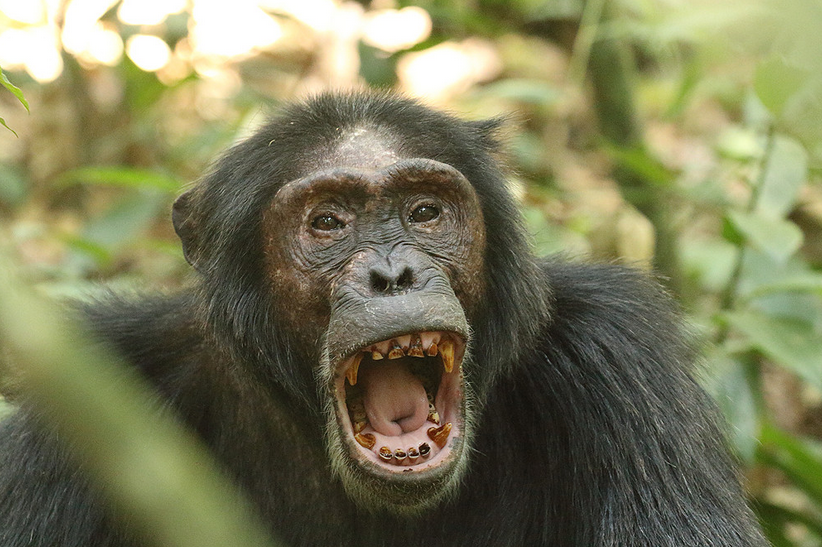 The primate capital of the World
What to do and see in Kibale Forest National Park

Chimpanzee Trekking
Kibale Forest National Park is one of the highlights of any Ugandan Safari.  After Bwindi Impenetrable Forest it is the favorite Primate Park to visit in Uganda and what makes Kibale Forest National Park even more popular are the added plus items that one can do and see on a chimpanzee trekking or habitation experience safaris to the park.  
Crater Lakes Top of the World Hike
Near Kibale Forest National Park, you will find many crater lakes which you see as we drive near the Park. The top of the World Hike is a popular activity near Kibale Forest  a three-hour or longer guided walk covering three crater lakes, villages, tea plantations and a view from the top of the world that takes in 3 crater lakes and the Rwenzori Mountains with the landscape below. This hike is three hours in length and is taken with guides who can explain Village life the legends of the crater lakes, the tea and vanilla plantations all along the way.
Bigodi Wetlands Sanctuary
Bigodi Wetlands Sanctuary simply a swamp in the tropical jungle, filled with natural wonders that have amazed and delights thousands each year as they trek through this Jungle Swamp – primates – including chimpanzees in the afternoon, birds including the large Blue Turaco.
The Amabere Caves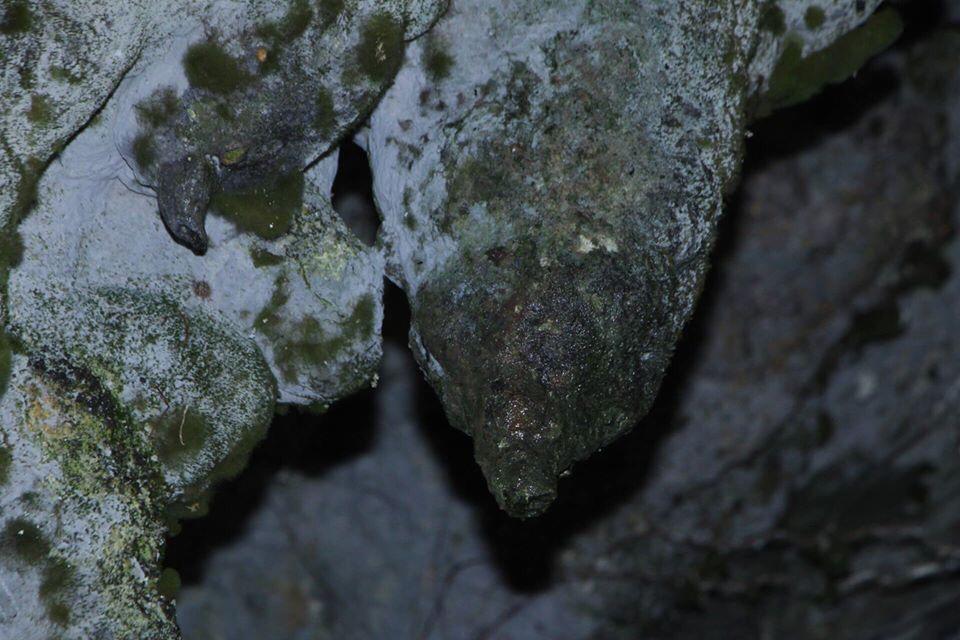 Visit this amazing cave for its beauty, natural wonder and cultural legends – it is located not too far from Kibale Forest and is a most welcomed addition to the other places in, near, or around Kibale Forest National Park.
The Amabere caves – just a short drive are a combination of legends and nature you will hear the stories of old and see nature at work as you are guided on the hike to the caves and the waterfall.
The Nakayima Witch's Tree
This is a cultural and traditional worship site that you can visit on the way to Kibale from Kampala or from Kibale to Kampala. Commonly called the Witch's Tree it is on top of a hill with great views, it is used by Ugandans who come and appeal to the spirits in the case of illness, infertility, diseases and relationships.
Hike and Nature walks
Nature walks and hikes abound in, near and around Kibale Forest National Park in Uganda.  There is even a hike that traverses the length of the park where each night you sleep in a different area outside of the park. There are also plenty of day-hikes in or near the park and in the park for you to enjoy the various aspects of the Kibale Forest and the surrounding area.
By road
Kibale National Park is suited in the western part of Uganda and covers an area of about 26km south-east of Fort Port. Kanyanchu river camp is well known to be the heart of tourism activities and this is easily accessible from Kampala from the North through Mubenda as well as Fort Portal. In the southern part, you can use Mbarara or Kamwenge road to get to the park.

From Queen Elizabeth National Park to Kibale forest is about 142kilometers.The journey that takes 3hours drive by road.

From Semuliki Wildlife Reserve to Kibale Forest National Park covers a distance of about 67kilometers and a drive of 1hour and 20 minutes.
By air
You can board a flight from Entebbe Airport to Mweya Airstrip in Queen Elizabeth National Park. Then from here be pick by the tour guide and drives you to Kibale forest in less than 2 or 3hours.
Accommodation in Kibale Forest National Park 
There are quite a number of accommodation facilities found around and within the park that can cater for all types of holidaymakers depending on one's budget. You can book your accommodation through our company and early bookings are advised.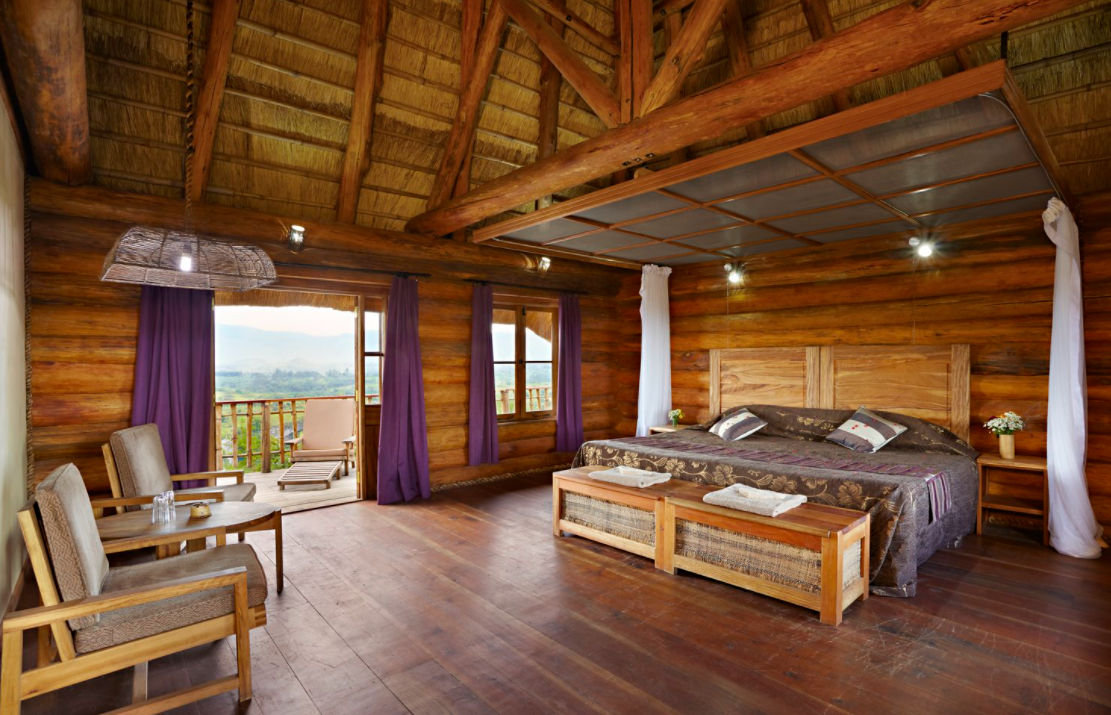 Chimpanzee forest guest house: This is a delightful and affordable guest house on the road from fort portal to the chimp walks at Kibale Forest National Park.
Ndali lodge: One of a kind place with lovely rooms, great staff, terrific and fresh food and breathtaking views.
Kyaninga lodge: Stunningly beautiful views, great location, just a little soulless, top of the line in Uganda. Heaven on earth, beautiful lodge, helpful staff and wonderful views.
Primate lodge Kibale: Located just within the national park next to the kanyanhchu visitor's center that offers visitors a firsthand opportunity to experience park wonders from the door stop of your accommodation.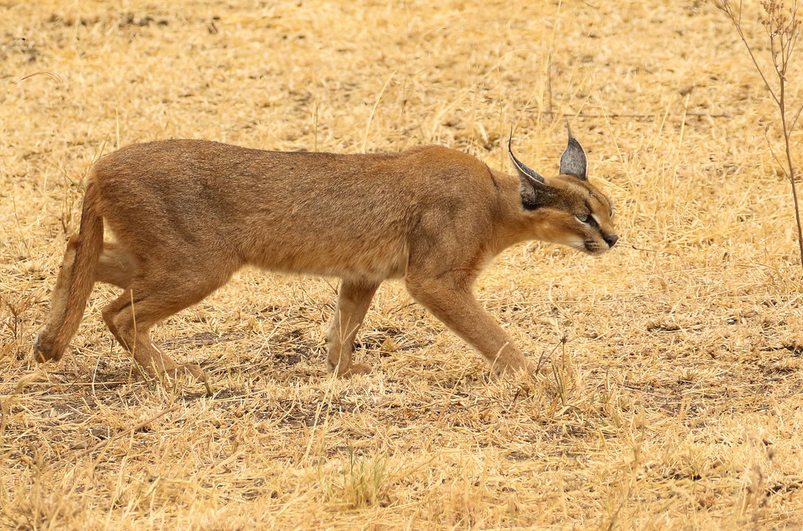 The Caracal (Felis caracal) The Caracal (Felis caracal): is a medium-sized wild cat that can run up to 50...