3 Days Kibale Chimpanzee Tracking Safari
This 3 Days Kibale Chimpanzee tracking safari : takes you to Kibale Forest National Park which contains one of the loveliest and most varied tracts of tropical forest in Uganda. This safari gives you a chance to go to Kibale National Park through grass-covered country side, traditional homesteads & farms. Kibale Forest National Park is a haven to (70) mammal species, most famously (13) primate species including the Chimpanzees, (375) bird species, (351) tree species and it is one of the most rewarding destinations to explore.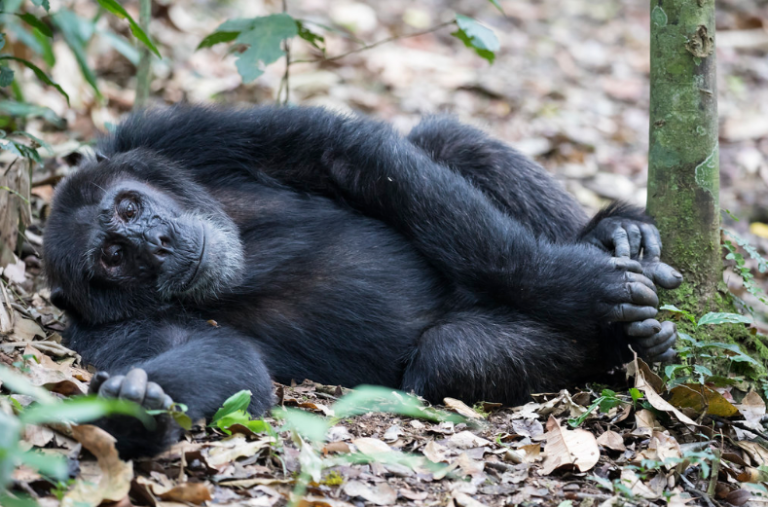 Activities
Stop over at the Equator line

Visit to the Bigodi swamp

Chimpanzee trekking
Tour Highlights
Day 1: Transfer to Kibale National Park
Day 2: Chimpanzee trekking Experience
Day 3: Transfer back to Kampala
Detailed Itinerary
Day 1: Transfer to Kibale National Park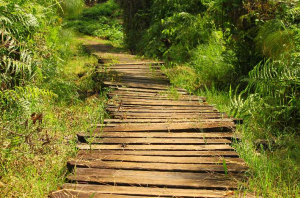 After your early morning breakfast, you will be picked by one of our Representatives, later embark on your tour journey to Kibale Forest National Park via Mityana to Fort portal. Going through Fort Portal town, visit to the Bigodi swamp for bird watching. Head to the lodge, check in, dinner and overnight.
Meals:
Accommodation Options:
Primate Lodge (Luxury)
Rweteera safari park (Mid-Range)
Isunga lodge (Budget)
Day 2: Chimpanzee trekking Experience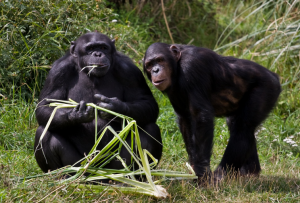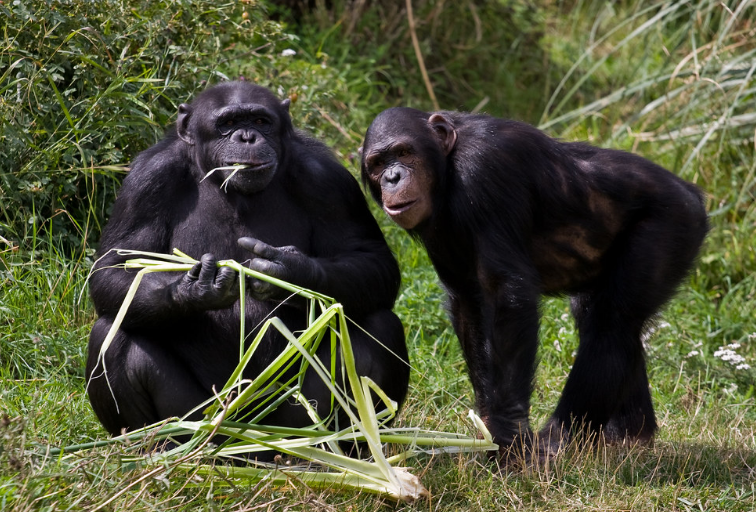 After breakfast in the morning, you will be briefed by a Ranger guide on the do's & don'ts while interacting with the chimps. After get ready for a walk in the fabulous rainforests of Kibale to yet enjoy another forever memorable experience of the chimpanzee tracking. On our way, we shall encounter different primate species, the abundant bird species, sounds of the rain forest, butterflies floating through the air and many more. You shall have some packed lunch that will take you through the jungle of Kibale and later return to the lodge for hot lunch. Dinner and overnight at the lodge.
Meals
Accommodation Options
Primate Lodge (Luxury)
Rweteera safari park (Mid-Range)
Isunga lodge (Budget)
Day 3: Transfer back to Kampala
After breakfast in the morning, we shall check out of the lodge and embark on our journey to Kampala via Masaka. We shall have our lunch on the way and continue, have a stopover at the Equator line for some refreshments and photographs. Depending on your flight departure time, you will either be dropped off at the airport or at your hotel.
                                                                        End of Safari Trip
Includes
All activities

Chimpanzee permit

All accommodation

A professional driver/guide

All transportation

All Taxes/VAT

Round trip airport transfer

Meals (as specified in the day-by-day section)

Drinking water
Excludes
International flights (from/to home)

Additional accommodation before and at the end of the tour

Tips/Gratitude

Personal items (souvenirs, travel insurance, visa fees, etc.)
SAFARI TRANSPORT
Standard 4X4 Safari Vehicles
Our standard mode of transport is by road and we use 4×4 Safari vehicles. Each Safari vehicle comes with a professionally trained driver/guide with fuel for the whole safari. We also have very comfortable super customs which can carry up 6 people with their luggage also have small vehicles like Alphads, Harrier and much more that can carry 4-5 people.
Optional Activities
Bigodi Swamp Walk
This swamp offers some of the finest birding and monkey viewing in Uganda. When here; you will be able to identify more than 40 species in one walk but most will be forest fringe and swamp specials and species that cannot be missed out by visitors include the great blue turaco, papyrus gonolek, yellow-throated tinker barbets, swamp flycatcher snowy headed robin chats and monkeys like L'Hoest's monkey, black and white colobus and Uganda mangabey. Walks technically start at 07:00 and 15.00 and generally takes around 3 hours but dedicated birders will require longer.
Hiking
There is even a hike that traverses the length of the park where each night you sleep in a different area outside of the park. There are also plenty of day-hikes near or in the park for you to enjoy the various aspects of the Kibale Forest and the surrounding area.
Amabere caves experience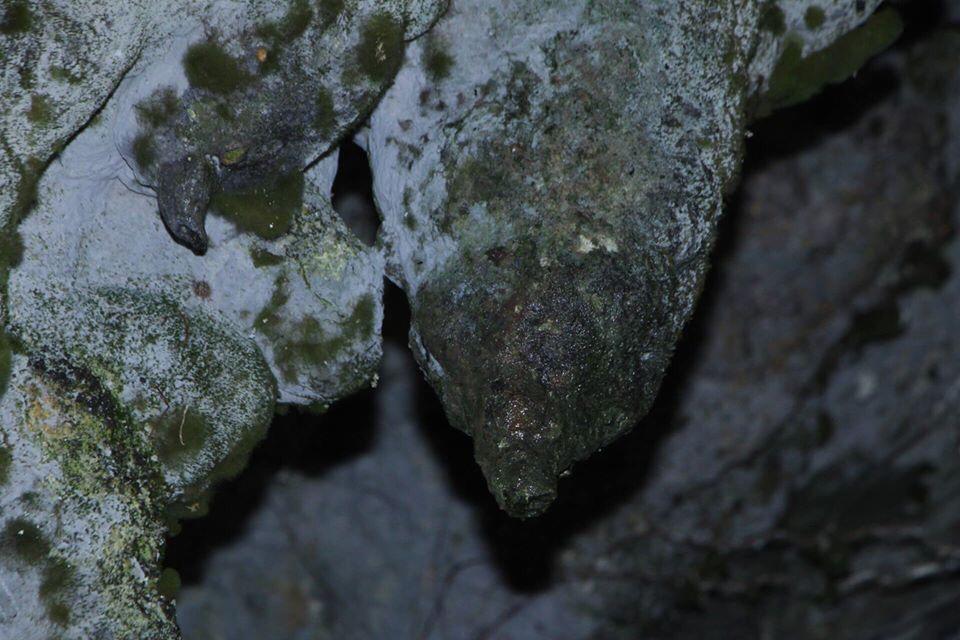 Named after the live stalactite formation Amabere ga Nyinamwiru which supposedly resembles the twin breasts of a woman. The main cave is very small, really more of an exaggerated overhang, though it is supported by several pillar-like formations of connected stalactites and stalagmites. Alongside it, you can stand on the moss- covered rocks behind a power small waterfall and watch the ice-cold water plunge down right in front of you.
Lake Saka
This is the largest water body in the immediate vicinity of Fort Portal, Lake Saka is not strictly speaking Crater Lake, but rather a flooded valley dammed by a crater. It is one of the few lakes in the area to support fish large enough for commercial harvesting and it is reputedly safe to swim in.
Rweetera cluster
Circular walking trail that follows the rim of Lake Nyabikere from the Frog at Kibale is one of the most popular activities. Black-and-white colobus and other monkeys are often encountered, while a varied selection of resident birds such as Ross's turaco, pygmy goose, black-crowned night heron, great blue turaco to mention but a few. Another attractive walk follows the drivable track from Rweetera to emerge on the Kasenda Road a few hundred metres south of Lake Nkuruba. There are great views over the three crater lakes from Mpurumu Hill to the south of this track.
The Nakayima Witch's Tree
This is a cultural and traditional worship site that you can visit on the way to Kibale from Kampala or from Kibale to Kampala. Commonly called the Witch's Tree it is on top of a hill with great views, it is used by Ugandans who come and appeal to the spirits in the case of illness, infertility, diseases and relationships.
Bigodi Cultural Centre
Opposite Bigodi swamp walk office, is a small museum displaying traditional clothes, grinding stones, musical instruments and other such artefacts offers a sedate alternative for those who don't feel like doing the walk.
Mpanga Falls
This impressive waterfall is formed by the Mpanga River as it tumbles over the rim of the 1,200m Mount Karubaguma some 15km before emptying into Lake George. Estimated to be about 50m high, the waterfall is enclosed by a steep gorge and supports a lush cover of spray forest.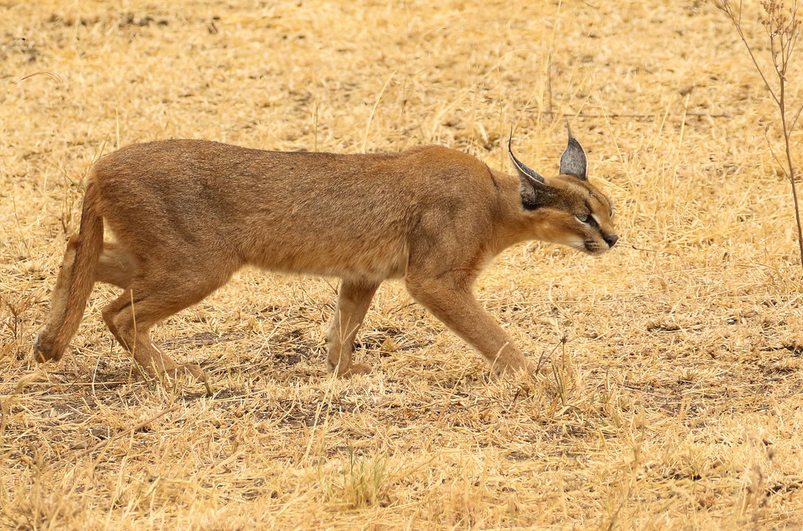 The Caracal (Felis caracal) The Caracal (Felis caracal): is a medium-sized wild cat that can run up to 50...