Nairobi National park
Nairobi National park : was established in 1946 and the park was Kenya's first, despite its proximity to civilization and relative small size for an African national park, Nairobi National Park boasts a large and varied wildlife population. The fence that separates the park from the city runs along a highway leaving the airport, this is one fact many Kenyans are proud of – this park is the only natural safari park that has a city scape background that can be seen from almost any part of the park, as seen in the picture below of the giraffe and the sky scrapers. Migrating herbivores gather in the park during the dry season, and it is one of Kenya's most successful rhinoceros sanctuaries. Scattered acacia bush play host to a wide variety of wildlife including the endangered black rhino, lions, leopards, cheetahs, hyenas, buffaloes, giraffes and diverse birdlife with over 400 species recorded. Visitors can enjoy the park's picnic sites, three campsites and the walking trails for hikers.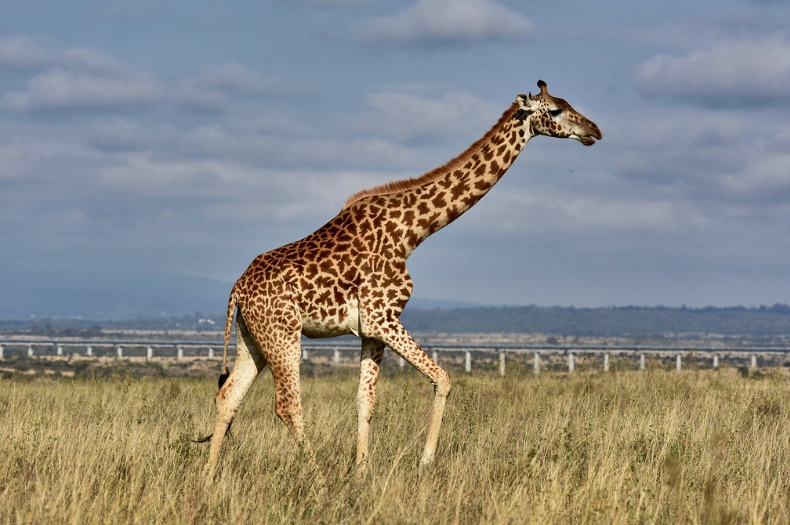 Activities in Nairobi National Park
Game drives
During the morning game drives chances of viewing the wildlife is bigger since the wildlife species are more active at this time of the day whereas the afternoon games drives wildlife species are in their hideouts to avoid heat from the sun. Some of the wildlife expected here include; the waterbucks, cheetah, buffalo, coke's hartebeest, hippos and much more.
Birding
The park is a host to a variety of bird species both endemic and migratory species and these include; the secretary birds, grey crowned crane, ostrich, white headed vulture and many other bird species.
Walking safaris
These allows visitors to feel the experience of walking on foot while exploring different wildlife and nature. Here you are guided by the park guides who explains to you the different plant species,  birds species, you will also be able to sight the hippos at their pool and later get in touch with the community people who makes you safari existing by telling their history and the way they make their living through the African crafts.
Nairobi Animal Orphanage
Don't miss out a visit to the orphanage where injured animals and birds are treated. This place is a treatment and rehabilitation center for wild animals such as leopards, cheetahs, buffalo, lions, jackals and injured birds such as ostrich, guinea fowl and more. The orphanage also provides medical examination and necessary treatment for wildlife species.
Ivory burning site monument
You will be able to visit the place where the former President of Kenya; President Arap Moi burnt ivory as a way of sending a message to poachers who had made ivory a trade business, he did this to stop Kenya's commitment to conservation and zero tolerance from the ivory trade.
How to get to Nairobi National Park
By Road: Distance: 10km South of Nairobi City Center
By Air: Jomo Kenyatta International Airport and Wilson Airports
Accommodation
The park has got a lot of lodges, camps & hotels for accommodation ranging from luxury, budget and mid-range and these are available both inside and outside the park. You can book your accommodation through our company and early bookings are advised.
Luxury
Nyati Hill Cottages

Maasai Lodge

Weston Hotel Nairobi
Mid-range
Eka Hotel

Old King's Resort
Budget
Juddy Place

Kenya Inn Guest House