3 Days Masai Mara National Park Safari
This 3 Days Kenya Masai Mara National Park Safari: will take you to the famous Masai Mara national reserve. It is in southwestern Kenya on the border with Tanzania and showcases big families of elephants, buffaloes, lions, and hippos among many more. In this park, you are almost guaranteed to see the Big 5,  the leopards, cheetah, hyenas, giraffe, impala, wildebeest, topi, baboons, warthogs, buffalo, zebra, elephants, and of course hippos and crocodiles in the Mara River. Most of the Masai Mara is made up of hilly grassland which is fed by plentiful rain, especially during the wet months between November and June. The areas bordering the Mara River are forested and are home to over several hundred bird species.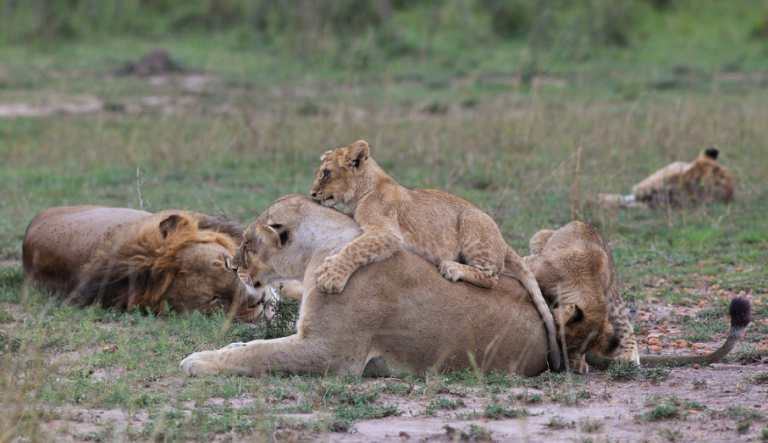 Activities
Game drives
Summary
Day 1: Pick up – Transfer to Masai Mara
Day 2: Full Day Game drives – Masai Mara
Detailed Itinerary
Day 1: Pick up – Transfer to Masai Mara
You will be picked up from your hotel in Nairobi or from the Airport by Ssemambo Tours & Travel representative, who will brief you about this 3 days safari and later you will start on your journey to Masai Mara national reserve which will take approx. 6 hours' drive. On arrival at your lodge you will be warmly welcomed with a fresh glass of juice and have lunch and after you will head for an evening game drive.  Dinner and overnight stay at the lodge.
Accommodation
Rhino tourist camp
(Budget lodge located just outside the park)
Meals & Drinks
Breakfast
Bottle Drinking water
Day 2: Full Day Game drives – Masai Mara 
You will have your breakfast early in the morning, you will go for a full day of game in the famous Masai Mara National reserve. You will carry packed lunch from the lodge to be enjoyed while on your spectacular game viewing. While here, look out for wildlife – big herds of lions, leopards, elephants, the elusive cheetah, Thomson's gazelle, wildebeest, buffaloes, impalas, topis, spotted hyenas, zebras, baboons and the graceful giraffes and much more. Later in the evening, you will be transferred back to the lodge for dinner.
Accommodation
Rhino tourist camp
(Budget lodge located just outside the park)
Meals & Drinks
Breakfast
Bottle Drinking water
Day 3:  Transfer to Nairobi 
After breakfast, you will go for an early morning game drive and later, you will start on your journey back to Nairobi. On arrival you will be transferred to your hotel or the airport for your flight out of Nairobi.
                                                                     End of the Tour
Included
All Park entry fees

Game drives

A professional driver/guide

All transportation including fuel

All activities (included in the itinerary)

All accommodation (included in the itinerary)

All Taxes/VAT

Roundtrip/Airport transfer

Bottled Drinking water
Excluded
International flights

Personal items

Meals

Additional accommodation before and aat the end of the tour

Tips to porters and driver/ guide

Government imposed increase of taxes and/or park fees

Visit to Ethnographic museum
How to get to Masai Mara National Reserve
The trip takes at least 6 hours from Nairobi by car because the roads are quite poor. If you do plan to drive, avoid the rainy season since many of the roads become totally impassable. Many tourists choose to fly into the Masai Mara National Reserve because of the poor quality roads. But flying makes your safari quite a bit more expensive (since you have to then add the game drives to your tour) and you miss out on some of the adventures of traveling in one of Africa's more remote areas.
Standard 4X4 Safari Vans/Land cruisers
Our standard mode of transport is by road and we use 4×4 Safari van and Land cruisers with open roof tops customized for game viewing and photography.  Each Safari van/Land cruiser comes with a professionally trained driver/guide with fuel for the whole safari. Each client is entitled to a window seat and can take up to 8-10 people. We also have very comfortable super customs which can carry up 6 people with their luggage also have small vehicles like Alphads, Harrier and much more that can carry 4-5 people.
Walking Safaris: If you enjoy a little adventure try a walking safari with a Masai guide. The best ones are outside the reserve boundaries in the Conservancies.
Cultural Tours with the Masai: Visiting a traditional Masai village is frequently included in a safari package and have an experience about the Masai.
Hot Air Ballooning: This is a popular pastime that provides an expensive but unique experience. Every lodge and camp will be able to set up a flight for you. The balloons usually fly at dawn and last about an hour. Upon landing most balloon companies offer a champagne breakfast.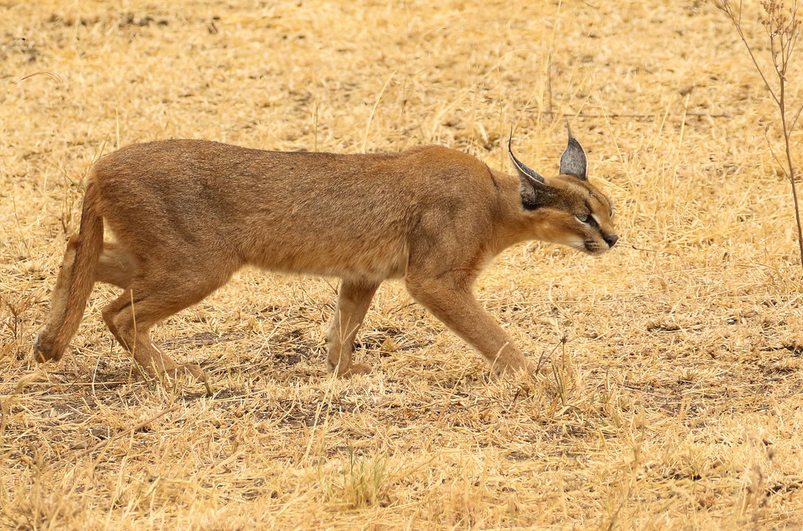 The Caracal (Felis caracal) The Caracal (Felis caracal): is a medium-sized wild cat that can run up to 50...