Semuliki National Park is situated in the isolated southwestern section of Uganda, and within its boundaries is a section of the huge Ituri Forest which extends to as far as into the Democratic Republic of Congo. The park is found in Bundibugyo District and it covers a total area of two hundred and twenty square kilometers, siting on an altitude range of 670 to 760 meters above sea level. It provides a different wildlife habitats among which are: the semi-deciduous damp forest which has the ironwood (Cyanometra alexandri) as the dominant species, there are a number of swamps scattered within the forest, plus various aquatic habitats such as forest streams and several oxbow. As you explore the forests of Semuliki National Park, you will discover a large number of bird species endemic to Central Africa, which actually can't be seen in any other place within East Africa. For Bird watchers who would love to see a number of endemic and very rare species, well this is the best place to have your Bird Watching Tour. Furthermore, Semuliki Park is famous for its stunning Sempaya hot water springs as well as different wildlife.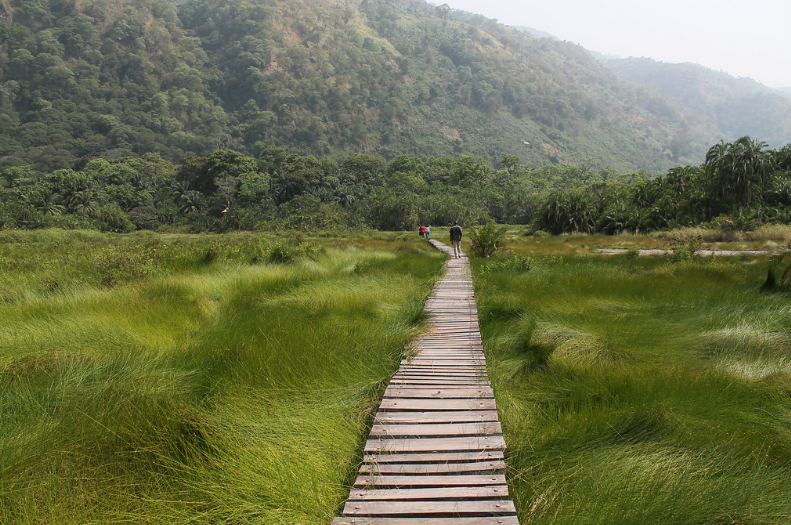 The Birder's Haven
What to do and see in Semuliki National Park

Visit the Beautiful Sempaya Hot Springs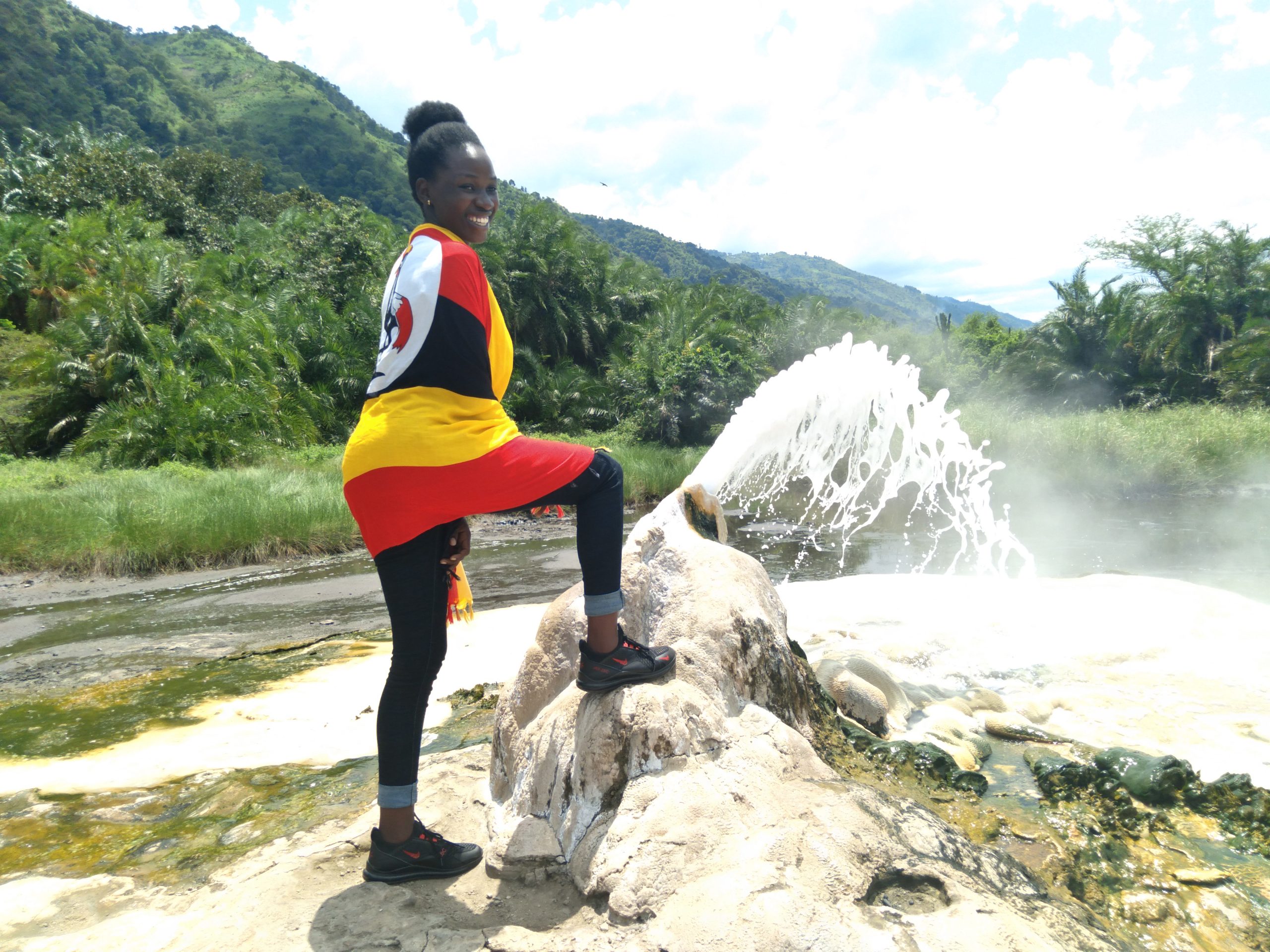 The Sempaya hot springs are the number one tourist attraction in this park. These hot springs are two in number: one being the 'male' referred to as Bintente located in a swamp-clearing, and it is twelve (12) meters wide. The second one which is the 'female' is locally known as Nyasimbi, and this means 'female ancestors' in the local language.  Its water boils to a temperature of 103°C and forms a cloud of steam right over the bubbling water. When you visit this hot spring, you will see people boiling some food stuffs such as eggs and bananas.
Bird Watching Trips
This amazing National Park has more than 442 different types of bird living within its boundaries. This park is home to Forty percent (40%) of the bird species living within the country as well as sixty six percent (66%) of the forest-bird-species. There are forty six (46) Guinea Congo biome species as well as five (5) species that are endemic to the Albertine-Rift eco-system. during your Bird Watching Tour, here are some of the species to lookout for: the African Piculet,  Yellow-throated Nicator, Red-billed Dwarf Hornbill,  Chestnut-breasted Negrofinch, Orange-cheeked Waxbill, Leaf-love, Nkulengu Rail, Red-rumped Tinkerbird,  Yellow-throated Cuckoo,  Swamp Palm Bulbul, Blue-billed malimbe, Black-casqued Wattled Horbill,  Piping Hornbill, Lemon-bellied Crombec,  Red-bellied Malimbe, White-crested Hornbill, Maxwell's Black Weaver, Crested Malimbe, White-throated Blue Swallow as well as Black Dwarf Hornbill, among several others.
Wildlife Viewing / Game Drives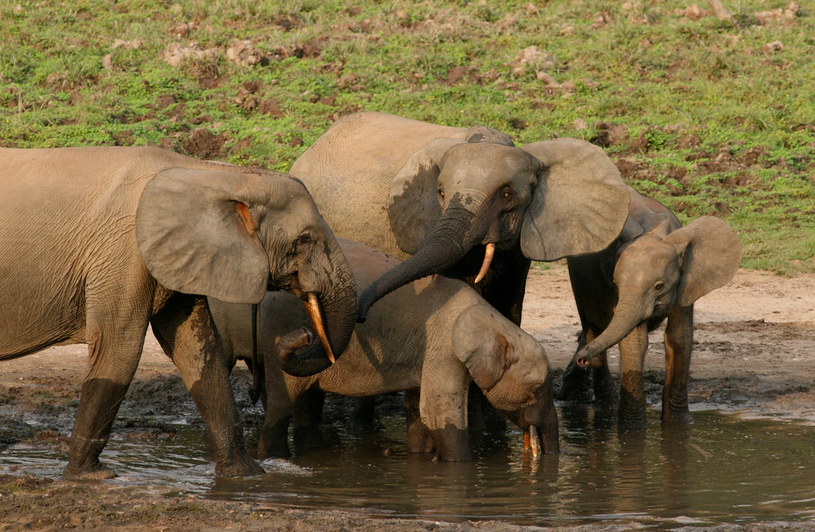 Semuliki National Park has over fifty (50) different types of mammals living within this park among which are 11 species endermic here and 27 large mammals. Some of the animals you will see here include: the pygmy antelope, flying squirrels, water chevrotain, forest elephants, as well as buffaloes, furthermore, within the shallow waters of Semiliki River, you will be able to see numerous crocodiles and hippos.
Primate Watching Tours
There are a number of different primates found in this park that can best be seen during our forest walks. Some of the commonly seen primates in the park include: chimpanzees, de Brazza's, baboons, red-tailed monkeys, vervet monkeys, grey-cheeked mangabeys, Central-African red colobus monkeys, Dent's mona monkeys, black and white colobus monkeys as well as the blue monkeys.
Best time to Visit Semuliki National Park
This beautiful national park can be visited throughout the year however for the best wildlife views we recommend you avoid the wet season and visit during the dry months.
How to access this park
The Park is located in southwestern corner of Uganda in Budibugyo District and can be accessed using two routes.
Kampala-Fort portal via Masaaka-Mbarara-Kasese
This takes 7-8 hours drive which is approximately 465km and its the longest route but can also be used for accessing Queen Elizabeth and L. Mburo National Park.
Kampala-Fort portal via Mubende
This takes approximately 4-5 hours drive which is approximately 180km and its the shortest route.
Where to Stay / Accommodation in Semuliki National Park
Currently holidaymakers visiting Semuliki National Park on their Safari in Uganda can stay at any of the different accommodation facilities found around and within the park that can cater for all types of holidaymakers depending on one's budget. These are grouped in three major categories: the Luxury, Mid-range and budget facilities such as Semiliki Safari Lodge.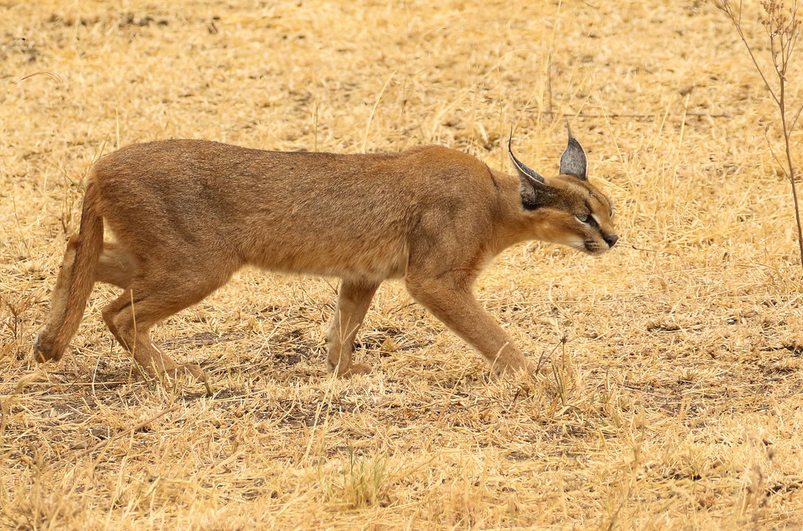 The Caracal (Felis caracal) The Caracal (Felis caracal): is a medium-sized wild cat that can run up to 50...