ACTIVE LOVE FOUNDATION UGANDA (ALFU)
Active Love Foundation Uganda (ALFU) is a nonprofit organization operating in Uganda with offices located in Entebbe. ALFU started its operations in 2018 as an individual charity support helping vulnerable and marginalized communities through individual contributions and distribution of assorted items collected from kind people. It was founded by Members of Great Nest Image Safaris that provides services to local and international tourists and travelers. The motivation to start this charity came from community experiences in most parts of Uganda where we sighted families, women, children, people with disability and young people in deep poverty and impoverished situations with no hope. ALFU has overtime developed passion for helping the needy in the communities they live in and visit as they undertake their activities.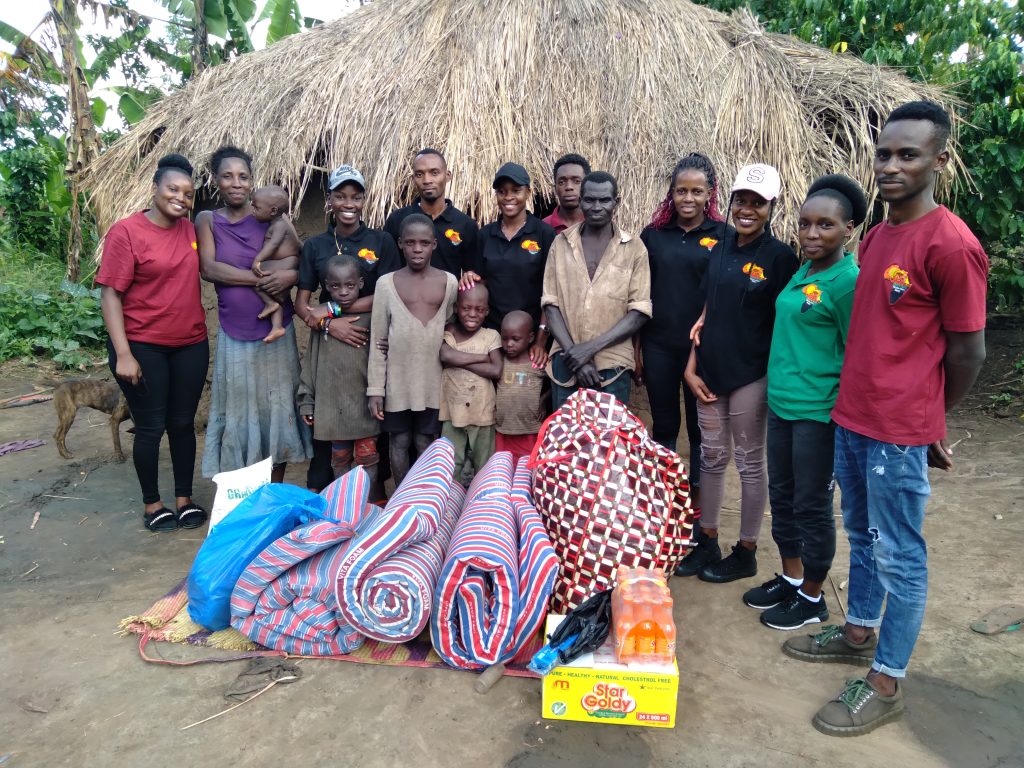 A world in which girls, boys, men, and women live a life of dignity and have pathways to opportunity to achieve their full potential.
To work with communities to restore dignity and livelihoods through provision of basic needs and linkage to opportunities for income generation and poverty eradication.
Vulnerable and marginalized people identified in communities we live in and work across Uganda. They include majorly girls, women, young people, and people living with disability.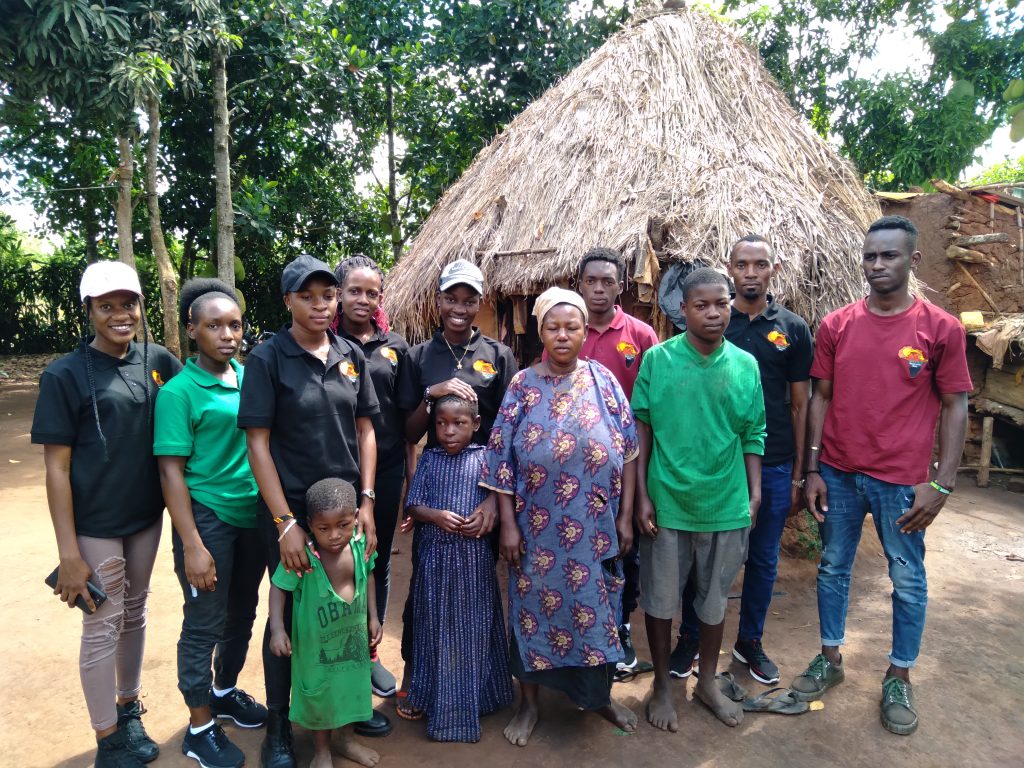 Quality: We deliver only excellence and aim to exceed expectations in everything we do.
Integrity: We conduct ourselves in the highest ethical standards, demonstrating honesty and fairness in every decision and action.
Courage: We make decisions and act in the best interests of our communities
Mutual Respect and Trust: We always treat our communities and each other with dignity and respect.
Respect for Diversity: We recognize that people are not homogeneous and hence respect people in their capacity irrespective of sex, race, tribe, region etc.
Humility: We never forget that we owe everything to the efforts of each team member, our families, and our communities
Communication: We seek to understand and communicate clearly with all people we interact with.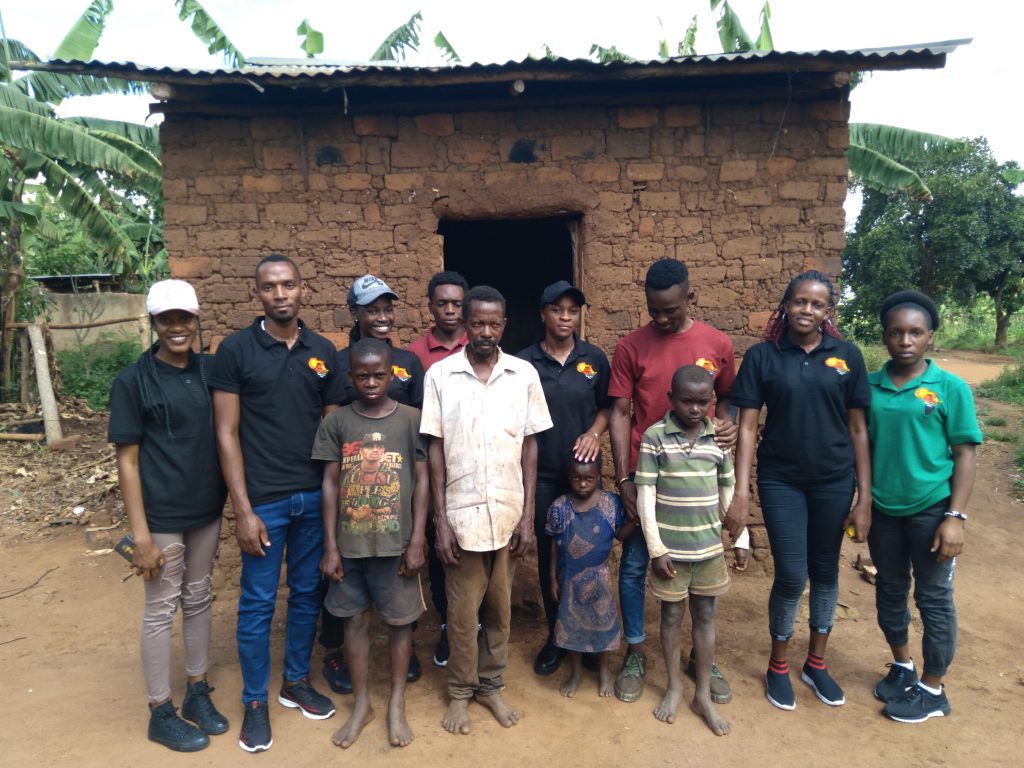 Provision of necessities to vulnerable people

Resource mobilization both finances and in kind

Raising awareness in the community

Conducting home visits and counseling

Monitoring families with vulnerable people especially women, children, and people with disability
Our ambition in the long term is to cover more and more locations in Uganda. For the Start we are providing these services to communities in Mukono- Namuganga Sub-country and hope to expand in future.
To provide necessities to vulnerable women, children, youth, and people with disability as a pathway to restoration of their dignity.

To work with local leaders and communities to identify and utilize government and non-government organizations programmes to improve their livelihoods.

To generate evidence on the state of poverty among communities to influence people, leaders, and government choices on public service delivery.
DONATE NOW TO MAKE A DIFFERENCE IN A PERSON'S LIFE.
We accept funds and in-kind of offers
You can give clothes, shoes, household items, beddings, scholastic materials, or funds based on your ability. This will change a woman, child, or life of a person with disability.
For more information, feel free to contact us.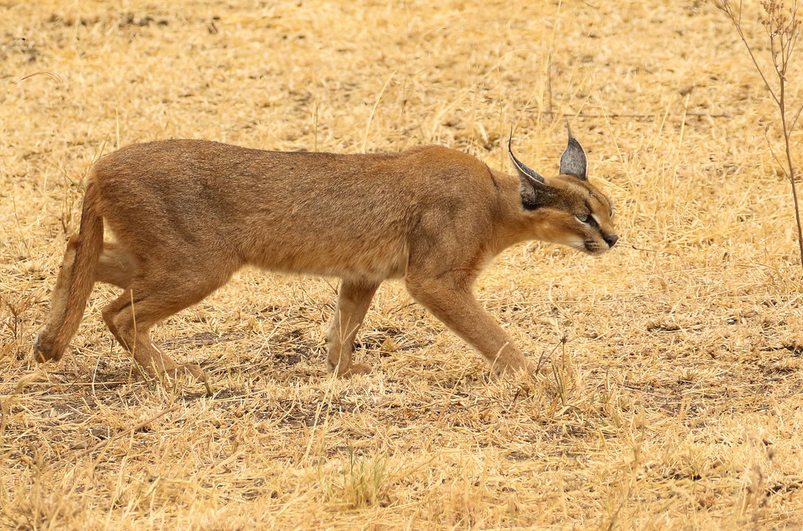 The Caracal (Felis caracal) The Caracal (Felis caracal): is a medium-sized wild cat that can run up to 50...