This 1 Day Kampala City Tour : takes you to Uganda's national and commercial capital city mostly known as the city of seven hills. Historically these hills used to graze Impalas and from here the name Kampala was derived! Kampala enjoys the reputation of a modern city with a buzzing atmosphere and it serves a good base point for exploring and enjoying the surrounding area. Kampala has plenty of things to do such as touring the Uganda museum which is the oldest museum found in East Africa, the heritage Centre's like the kabaka's palace, Kasubi tombs which are the burial grounds of Buganda kings, kabaka's lake which is the old man-made lake in Africa, art galleries and craft markets along Buganda road, browsing the stalls of the chaotic Owino market not forgetting the local foods and yummy Rolex! Wonderfully made religious centers, the Rubaga and Namirembe cathedrals, and the Ghaddafi mosque which has a 90 angle view of the Kampala city and the only Bahai temple on the African continent. Well, all different cultures of more than 49 ethnic groups we have in Uganda can be experienced at Ndere troupe Centre.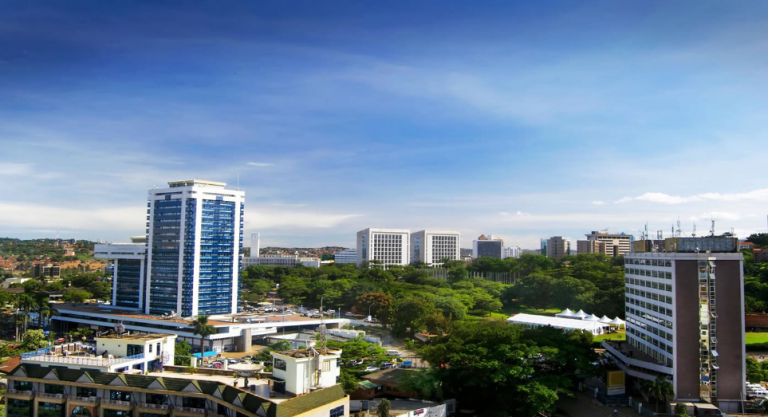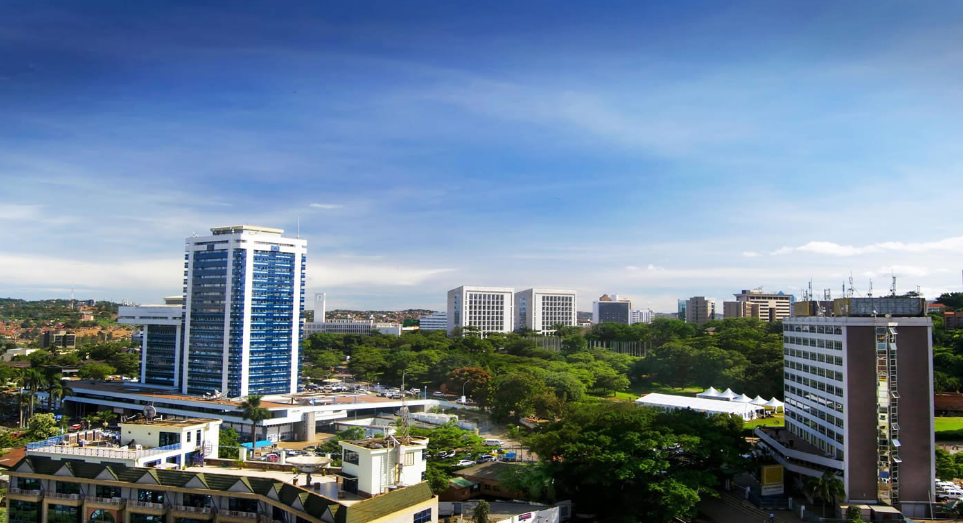 Highlights
Visiting the Uganda Historical suites

Visiting Religious sites

Visiting the common markets in town
Detailed Itinerary
Following your 1 Day Kampala City Tour Uganda, You will have an early breakfast and then our tour guide from Great Nest Image Safaris will pick you up from your accommodation (lodge/hotel). Together with the guide, you will set off for your Kampala tour, a unique safari experience compared to other Uganda safaris. You will drive through the usually thick traffic to the heart of Kampala city, "the African City that never sleeps."
The Central Business District
Kampala City's central business area has the uptown side, comprised of upper class shopping malls. This side is less congested, cleaner and more organized. Located in this part of the city are insurance companies, Major Forex bureaus, Casinos, five-star Hotels, corporate Banks, and important Government organs like the Parliament Building and Ministries. On the other hand, downtown Kampala is dominated by average income earners, majorly shops. It is quite busy, chaotic and congested with cheaper Forex bureaus, restaurants and open eating places, guest houses and generally dusty roads. It is here that you will also find the famous St. Balikuddembe "Owino" Market, once the largest second (2nd) hand clothing market in Africa; the Old and New Taxi Parks – amazing sites in themselves and the hub of national Transport with hundreds of mini-vans and buses jostling in and out, plus the Nakasero Food and Vegetable Market located off Entebbe Road-the road that takes you to Uganda's only international Airport.
Historical Gaddafi -Old Kampala Mosque- Kampala City 360 Degrees view Point
A city tour of Kampala is only complete with a visit to the National Mosque famously known as Gaddafi Mosque, with a walk up the tower for the best views of the City. We Provide a Haven of Faith based tourism in Uganda thus discovering the Roots of Islam in Uganda. Our Faith based Tours begin from the Gaddafi National Mosque where we do offer Tours to the Mosque and up the Minaret / Tower where you are able to view Kampala City's 7 Hills at an Angle of 360 degrees.
Kabaka's Palace-Buganda Parliament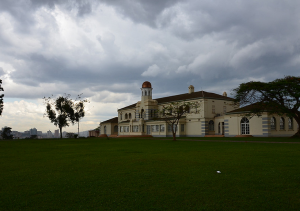 The Kabakas (kings) of Buganda have a ceremonial palace in which a new modern house "Tweekobe" was built. It is in this palace that; Kabaka Muteesa II was attacked by Idi Amin`s soldiers in 1966, forcing him to flee to exile in Great Britain from where he later died of poisoning. Situated on a hill overlooking Kampala, the Tweekobe is enclosed in a concrete ring fence encircling approximately one thousand acres. Still existent on this palace are the torture chambers inside which Uganda's former president Idi Amin used to torture and/or perceived political enemies of his. With the human bones on display therein, these chambers serve as a living memory to those who lost loved ones during Amin's horrifying reign in suspicion that probably these are their loved one's remains. Located at the gate of the Tweekobe is a traditional fire place that has never burnt out since the inception of Buganda Kingdom, and shall never stop burning unless a king is dead. All Baganda Clans and their respective role in this Kingdom since time immemorial are represented here, as will be narrated to you by a royalist permanently stationed at this fire place. Located exactly one mile away, but directly facing the Tweekobe gate is the Bulange – Buganda's parliament in which the Kabaka and his ministers have since time immemorial sat to deliberate upon issues critical to the continued existence of Buganda Kingdom. The architectural design of the Bulange has proven a spectacular spectacle to many local and international visitors.
The Kabaka`s Lake
The Kabaka's lake is reputed to be the largest man-made lake in Africa, constructed during Kabaka Mwanga's reign. Although it was meant to connect to Lake Victoria as an emergency escape route for the Kabaka in case of any attack to the throne, it was not finished according to the plan and as of today it only remained as a royal lake near the palace. The lake is home to a variety of birds, and serves as a fishing and leisure ground to people of all tribes.
Kasubi Tombs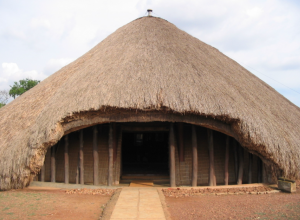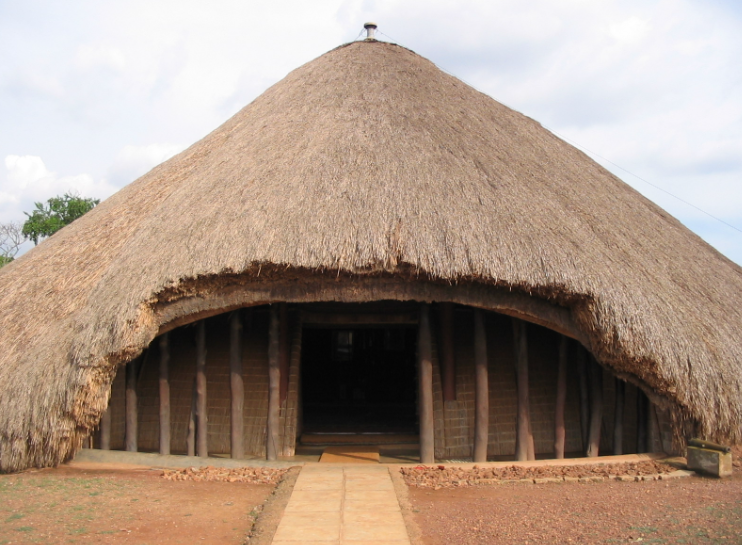 This UNESCO-certified world heritage site was unfortunately inexplicably burnt down in 2010 and is still in the process of restorative construction although nearing completion. It was the largest grass-thatched structure in the world, and the burial place to several fallen Kings of Buganda Kingdom.
Makerere University, "the Harvard of Africa"
This University is one of the most prestigious multinational Universities in Africa with a rich history and lots of globally acclaimed professors who have taught here such as Prof. Ali Mazurui, Prof. Paul Theroux, and Prof. Ngugi w'a Thiongo. Usually referred to as the "the Harvard of Africa", by its students, Makerere University's old colonial structures are fused with new contemporary ones that makes it a great tour destination worthy visiting while in Uganda.
Namirembe Cathedral
Once in Uganda, make sure to visit this picturesque dome that was originally built in 1903 by Buganda Kingdom Craftsmen as a large Grass thatched cathedral that was soon burnt down/struck down by lightning but was replaced by the present dome structure.  Located on the scenic Namirembe Hill with a scintillating 360 degrees view of Kampala City, this imposing Church is part of the Anglican Church of Uganda.
Rubaga Catholic Cathedral
It is the oldest Catholic Church Cathedrals in Uganda. Like Namirembe Cathedral, Rubaga Cathedral is located on a scenic Rubaga Hill and overlooks Kampala city. It is a large complex structure that hosts various Catholic Church functions in Uganda, and is surrounded by beautiful trees plus flowers.
The Baha'i Temple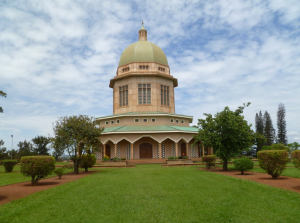 This being the only Baha'i Temple in Africa makes Uganda a prime safari destination to many a tourist. It is located on Kikaaya hill which also overlooks Kampala City and neighboring areas. The Temple has a beautiful park-like ground with lots of beautiful trees, most of them fruit-tree species, as well as flowers and a green-carpet like grass with clean and clearly gazetted paths leading to the temple dome. The Temple's park like environment attracts many people who sit on the grass and have a peaceful moment or hold picnics, not forgetting couples in love who flock this place to spend quality time together.
Namugongo Martyr's Shrine
This is a globally revered memorial site from where over twenty-two young Catholic converts were burnt to ashes after rebelling against Kabaka Mwanga when he ordered them to abandon their newly-found catholic faith but in vain. Every 3rd June, the Catholic Church and their counterpart the Anglican Church hold prayers at this place which are flocked by hundreds of thousands of pilgrims who trek in from all corners of Africa, most of them by foot, to commemorate this martyrs' day in honor of their slain Religious heroes. This shrine is a well believed to have formed by divine/miraculous power from which believers draw holy water which they believe causes divine healing once used. The unique architecture of the temple of worship at this place is a sight to behold! After checking out these places, you will have lunch en route as the tour progresses upon your request.
Uganda Museum
The Uganda Museum is located in Kampala, Uganda and it is the oldest Museum in East Africa. It displays and exhibits ethnological natural-historical and traditional life collections of Uganda's cultural heritage. It was founded in 1908, after Governor George Wilson called for "all articles of interest" on Uganda to be procured.
Ndere Cultural Center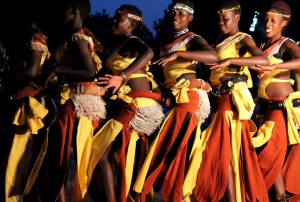 Later you will return to your hotel to freshen up and in the evening you will head to the Ndere Cultural Center for the dance entertainment which symbolizes universal unity of all peoples of the world that have a flute in their cultures and the flute is like the blood that flows in our bodies no matter our external difference. The Ndere Centre is home to cultural information, the Ndere Troupe and headquarters of the UDTA. It is built on nine acres of well-maintained green, beautifully flowered walk ways and shaded by a variety of fruit and other African trees. The rare architecture is a seamless combination of artistic creativity with simplicity that takes African forms, materials, colours and construction to unprecedented heights.
                                                            End of 1 Day Kampala city tour
Includes
A professional driver/guide

Transportation including fuel

All activities (included in the itinerary)

All Taxes/VAT

Round trip transfer

Bottled drinking water

Entry fees
Excludes
International flights

Personal items

Meals

Additional accommodation before and at the end of the tour

Tips
SAFARI TRANSPORT
Standard 4X4 Safari Vehicles
Our standard mode of transport is by road and we use 4×4 Safari vehicles. Each Safari vehicle comes with a professionally trained driver/guide with fuel for the whole safari. We also have very comfortable super customs which can carry up 6 people with their luggage also have small vehicles like Alphads, Harrier and much more that can carry 4-5 people.
Feel free to contact us any time and book this 1 Day Kampala City Tour. We are here to answer any questions you may have on any of our services/tours, we are just a phone call or few clicks away, send us an email today …we look forward to hearing from you.
Requirements for your trip
Rain jacket incase of weather change.

Binoculars for the bird lovers.

Insect repellent.

Good zooming lens camera for photos.

Light clothes since sometimes it tends to be hot.

Longer clothes if you intend to visit religious places.

Little more cash incase you want to buy some Ugandan Souvenir.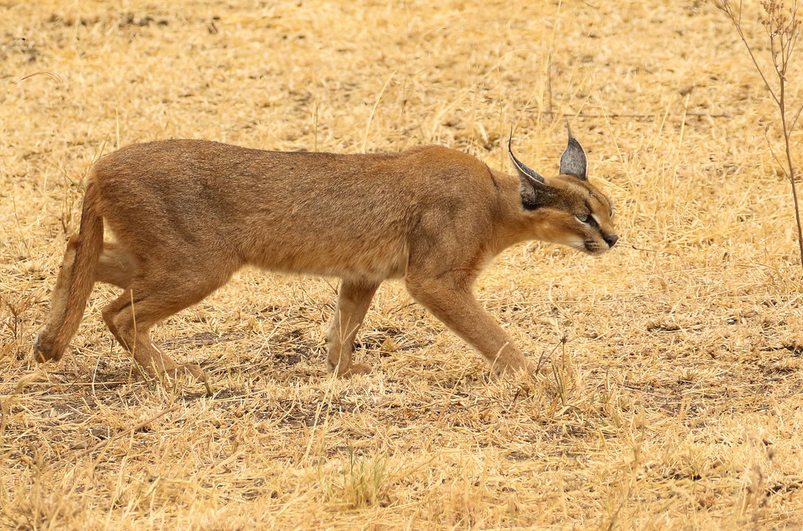 The Caracal (Felis caracal) The Caracal (Felis caracal): is a medium-sized wild cat that can run up to 50...