Murchison Falls National Park
The World's Most Powerful Waterfalls
Murchison Falls National Park situated in the northwestern section of the wider Murchison Falls Conservation Area (MFCA) that in addition is comprised of the Bugungu Wildlife Reserve as well as the Karuma waterfalls wildlife Reserve.  You will get an opportunity to also explore the thriving banks of the river during the boat rides. You will encounter various wild animals such as crocodiles and giant Nile crocodiles as well as a number of different water birds. There are also other types of wildlife found inside the park among which are: buffaloes, waterbucks, elephants, lions, leopards, Uganda kobs, oribis, hartebeests and giraffes, in addition to different primates such as chimpanzees living within its different habitats (these include the riverine forest, open savannah and the woodland).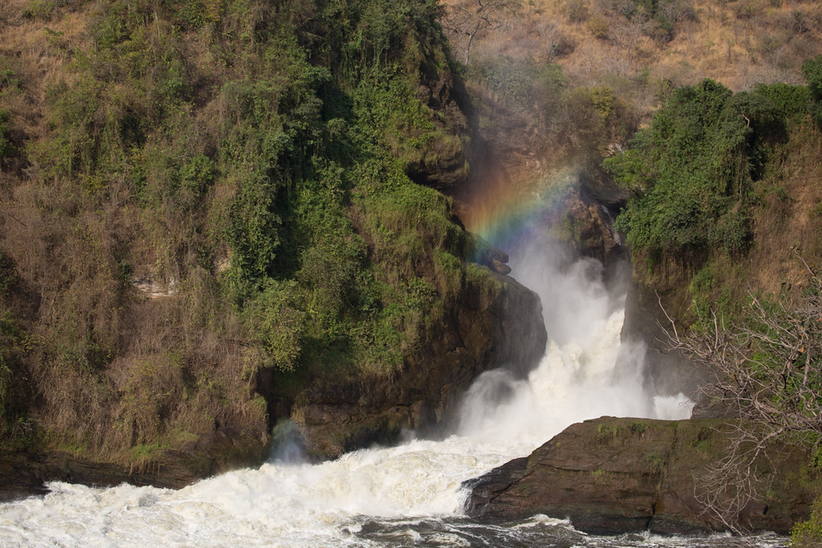 The World's Most Powerful Waterfalls
What to do and see in Murchison Falls National Park

What to do in Murchison Falls National Park
Bird Watching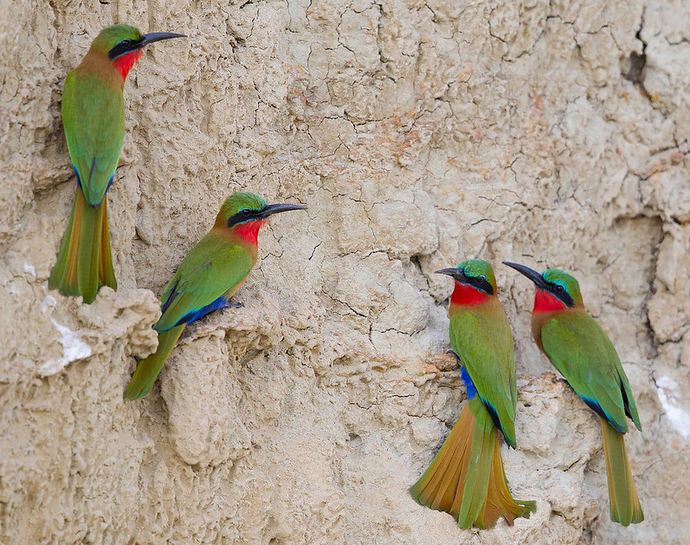 Murchison Falls National Park has a list of birds that have been recorded present here and these are approximately 451 different species in total. These can best be seen during our rewarding Bird watching Tours. Some of the commonly seen birds within the park include: the White-rumped Seed eater, Rey-crowned Crane, Blue-napped Mouse bird, Vitelline Masked Weaver, Spotted owls, African Skimmer, Verreaux's Owls, Long-toed Plover, Bluff-bellied Warbler, Green-winged Ptyilia, Spotted Mourning Thrush, Chestnut-crowned Sparrow-weaver, Goliath Heron, Black-headed Gonolek Pel's Fishing Owl, Silver Bird, African Fish Eagle, Saddle-billed Stork, Black-headed Batis, as well as the  Nightjars.
Wildlife Safaris and Game Drives
We conduct very exciting game drives very early in the morning as well as within the late afternoons along the Buligi, Albert, and Queen's tracks found north of the Nile River. During these you will get a chance to encounter various types of wild animals such as the buffaloes, waterbucks, elephants, lions, leopards, Uganda kobs, oribis, hartebeests and giraffes, in addition to various birds. Each of our game drives are conducted in very comfortable four wheel Drive vehicles and led by our very experienced and highly knowledgeable safari guides.
Launch Boat Trips on River Nile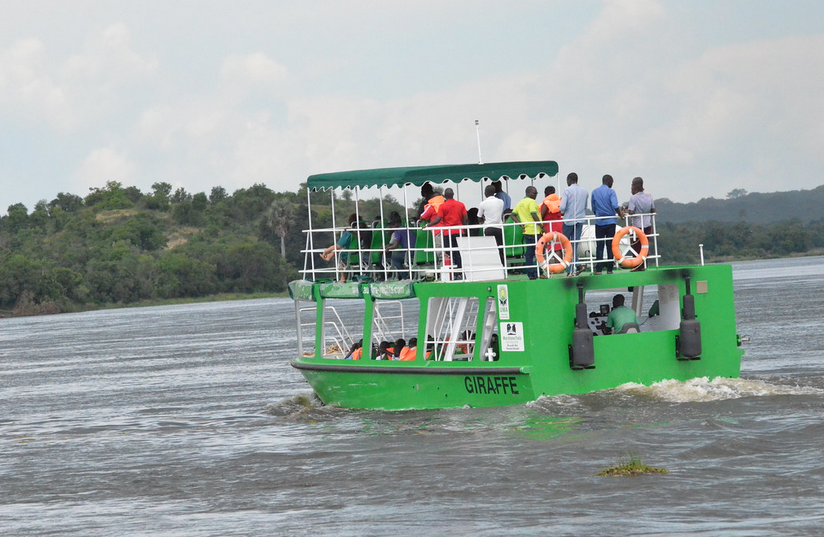 This is the highlight or climax activity within Murchison Falls Park. This actually is a two 3 hours boat ride along the course of the magnificent River Nile all the way to the bottom of the waterfalls. During this you will ride close to the river banks and get a chance to have an up close view of the different wildlife especially the giant Nile Crocodiles, hippos, buffaloes, giant elephants and the great profusion of water bird species such as the uncommon Shoebill stork, wild ducks, Kingfishers, Fish Eagles, Herons, Cormorants as well as the Bee-eaters. This boat ride also offers you a chance to take very beautiful photographs.
Sport Fishing
Anglers will have a chance to catch Tiger fish and Nile Perch which will offer them fairly exciting challenge. In the pool immediately below the falls, you can also do some good fishing.
Nature Walks
Murchison Falls Park has various different trails along which visitors can get a chance to explore this natural wildlife habitat on foot. During the nature walks guests will have a come closer encounter of birds, butterflies and see a variety of different plant species and the beautiful terrain.
A Walk to the Top of the Waterfalls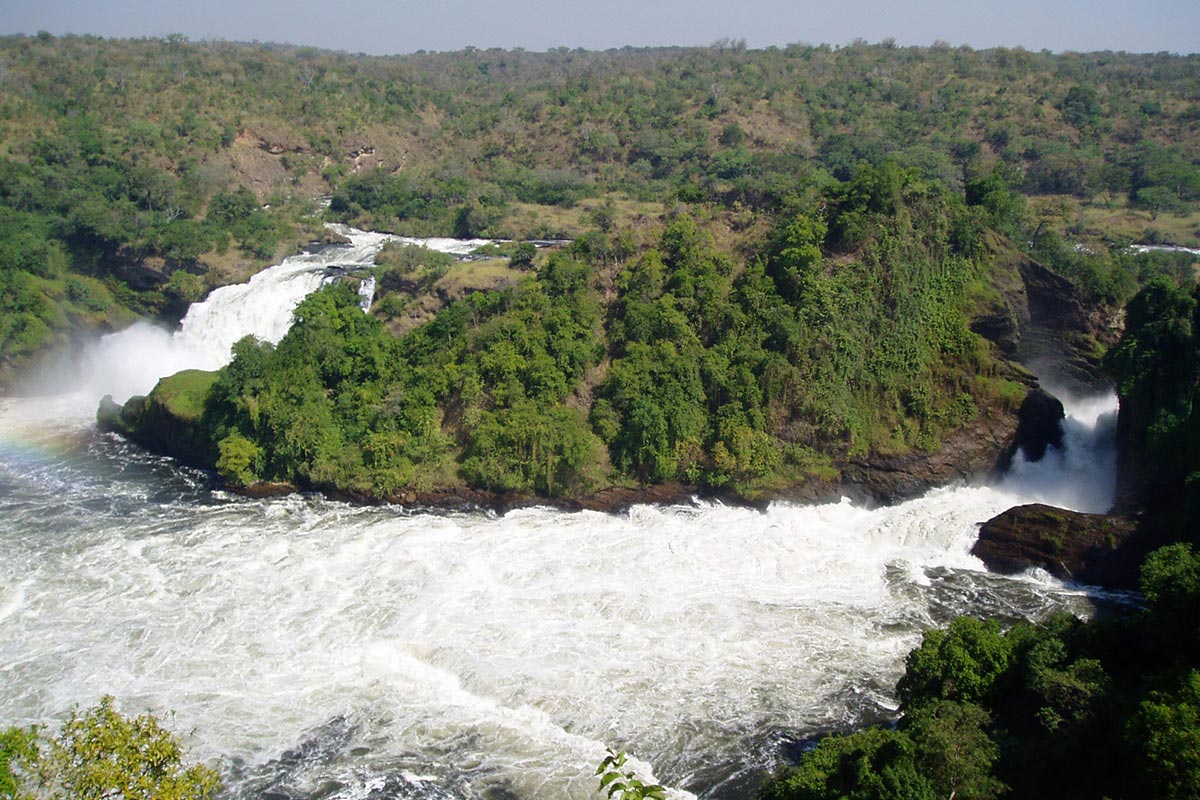 Those interested in visiting the top of the falls can take on the trail that starts right at the bottom of the waterfalls where the boat will land and this will take you all the way to the top of these falls. You will be able to enjoy uninterrupted clearer view of these powerful waterfalls as well as closely see the narrow gorge / gap through which this water plunges.
Chimpanzee Trekking in Kanio Pabidi
Kanio Pabidi is unspoiled forested area within the Budongo Forest Reserve. It is here that you will get a chance to trek chimpanzees in their natural habitat. During the trekking activity you will encounter a number of other primates as well as different bird species including the Chocolate backed Kingfisher and Puvell's Illadopsis.
Primate Watching
We organize very rewarding primate watching trips led by very knowledgeable forest guides who will guide you as you explore the forest in search for the different primates such as baboons, the red tailed monkeys as well as the black & white colobus, may be to add to this, in case you are really fortunate you may be able to see some chimpanzees. You will see some birds and even learn about a couple of medicinal plants within the forest.
Best time to Visit the Murchison Falls National Park
Luckily, Murchison Falls National Park can be visited throughout the year, but to get the most rewarding views, we recommend that you visit during the months in the dry season when most of the wild animals get out of their hideouts and converge at the different waterholes. Because the vegetation is thin during that time, game viewing is also very easy and less interrupted.
Murchison Falls National Park can be accessed using both road and air transport.
By road
It is 3 hours drive off 305km distance to Masindi town. From Masindi town, the main route enters kichumbanyobo gate which is about 85km from Masindi and goes through kaniyo pabidi forest to paraa in the southern part of the park. You can also use Bugungu gate which still leads to the southern part of Murchison Falls National Park, the route is longer than Kichumbanyobo route, but it is the most scenic route with spectacular view of budongo forest and the rift valley escarpment. 
You can still reach the park through the northern gates of Chobe, Wankar, Mumbako and Tagi gates which can be reached via the Kampala-Pakwach route which crosses the Nile at Karuma falls bridge. These routes are favorable for the visitors from Gulu or from Kidepo Valley National Park.
By air
You can reach Murchison Falls National Park by air transport through Pakuba, Bugungu and Chobe air fields. Bugungu is a few kilometers from Paraa Uganda Wildlife Authority headquarters and is the most convenient for safari tourists to paraa in the southern part of the park.
Where to Stay in Murchison Falls National Park / Accommodation
There is a wide range of accommodations found inside and just around the park for all kind of tourists depending on their one's budget. These include Campsites, budget accommodation facilities, the mid-range facilities and also the luxury facilities. You can book your accommodation through our company and early bookings are advised.
Luxury
Chobe safari lodge

Paara safari lodge

Pakuba safari lodge
Mid-range
Sambiya river lodge

Nile safari lodge

Murchison river lodge
Budget
Red chili rest camp

Budongo Eco lodge

Global village guest house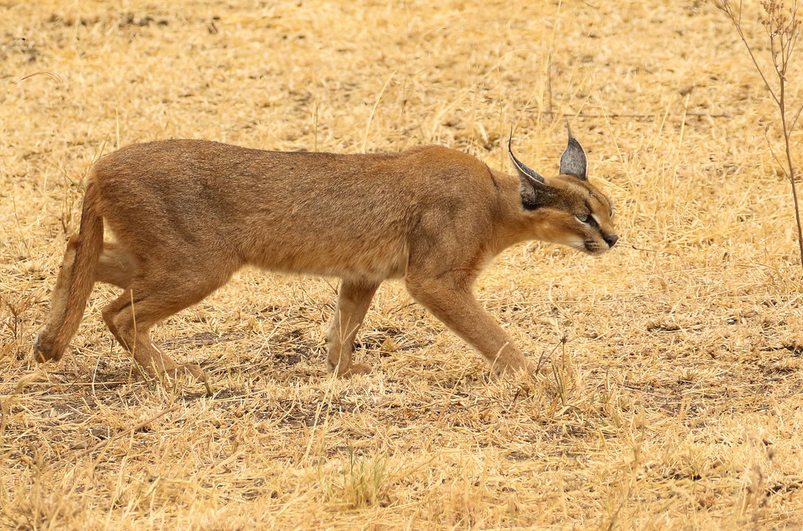 The Caracal (Felis caracal) The Caracal (Felis caracal): is a medium-sized wild cat that can run up to 50...