Mgahinga National Park is found in southwestern Uganda, and within its boundaries are the northern slopes of three of the Virunga Volcanoes which include: Mt. Muhavura, Mt. Gahinga, as well as Mt. Sabinyo. This national park covers a total area of 33.7 square kilometers making it the smallest park in Uganda. Mgahinga National Park is part of the Virunga Conservation Area that is made up of Parc National des Volcans found in Rwanda and Parc National des Virunga found in the Democratic Republic of Congo and all these three national Parks offer a safe thriving habitat to the Mountain Gorillas which are internationally listed as an endangered species.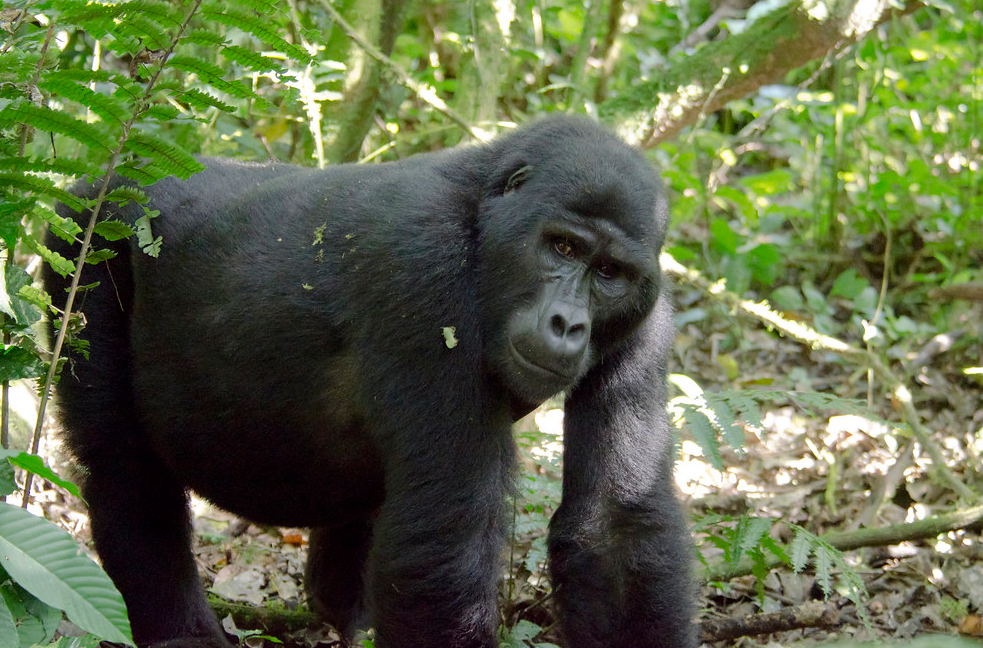 Where Silver meets Gold
What to do and see in Mgahinga National Park

Gorilla Trekking / Gorilla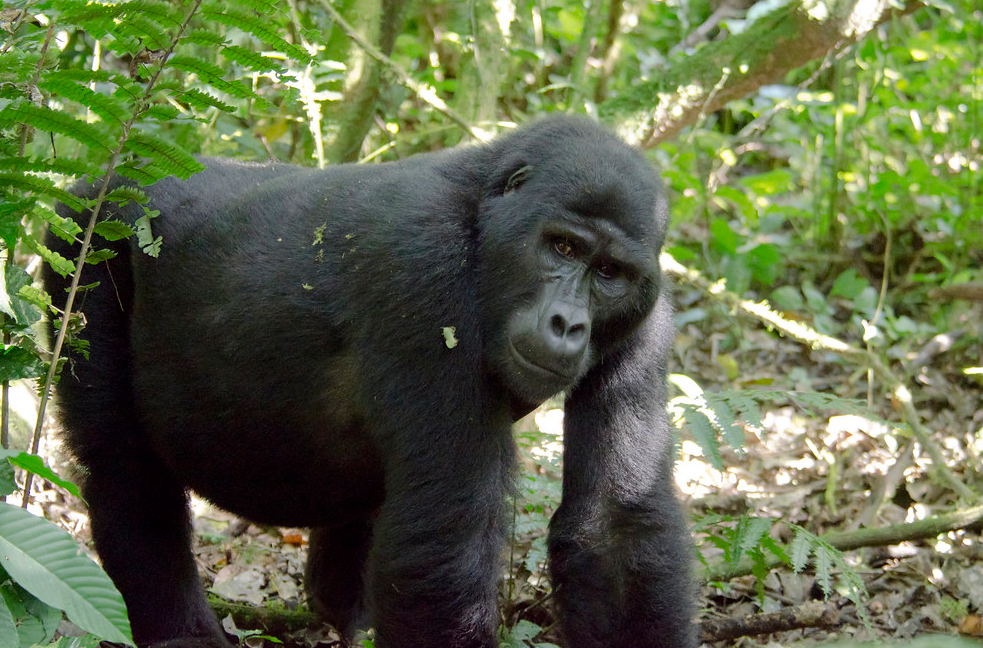 This is among the leading and most done tourist activity within the park. Mgahinga National Park has one habituated group of gorillas referred to as the Nyakagezi group which has nine (9) members, and among these are two (2) silverbacks, three (3) adult females, two (2) juveniles in addition to two (2) infants. Regrettably this gorilla group every now and again crosses between Uganda and neighboring Rwanda which does not guarantee sights of these gorillas.
Gorilla trekking at times can be quite tiring and can take anything from two (2) to eight (8) hours. Fortunately there are always guides to lead you on this amazing activity. The guides are aware of the gorillas' movements so they will assist you track them down. Once you find them, you will be allowed to observe, take photographs as well as record videos of them. It is a very memorable experience coming face to face with these forest giants.
Golden Monkey Tracking
Mgahinga National Park is home to the amazing golden monkeys a species that is endemic to the Albert-Rift. These monkeys have very beautifully colored coats with bright golden color that tends towards orange, and spreads on the tips of their tails as well as their cheeks. During this trip you will have an opportunity to track them in their natural habitat as well as spend some good time observing them jump from one tree to another. Golden Monkey Tracking is the primary tourist activity within the park.
Nature Walks to Garama Cave
You will discover that the park has a number of different trails along which you can you're your nature walks. The walks are led by the local Batwa guides, and during these you will get a chance to climb up to the Garam cave as you follow the trail that starts at the bottom of Mt. Muhavura. We normally recommend our guests to carry a touch as they explore these beautiful caves. You will also get a chance to learn about the exceptional lifestyle of the Batwa pygmies who live around this park. There is another trail which will take you close to Rugezi Swamp. This will give you an opportunity to see a number of the uncommon animal species and birds. You will also encounter a number of wild animals among which are the elephants and the hogs he commonly seen animals along this trail include the large hogs as well as elephants.
How to Get to Mgahinga National Park
This National Park can be reached either by air transport or road transport. Mgahinga National Park is located in the southwestern region of Uganda about 540 kilometers from the capital city Kampala and it is approximately eight (8) hours drive to the park.
In case you are using air transport, there are a number of charter flights that can take you to Kisoro airstrip connecting from Kajansi airstrip or Entebbe International airport.
Where to Stay / Accommodation in Mgahinga National Park
There are a number of different accommodation facilities found around this national park especially within the neighboring towns ranging from the budget facilities, mid-range facilities to luxury accommodations facilities among which are:
Kisoro: 
Countryside Guesthouse Kisoro

Kisoro Travelers' Rest Hotel

Kisoro Tourist Hotel

Mountain Gorilla Safari Hotel.
Ntebeko: 
Amajambere Iwacu Camp

Volcanoes Mount Gahinga Safari Lodge.
Bunyonyi: 
Bunyonyi Overland Resort

Birdnest at Bunyonyi Resort.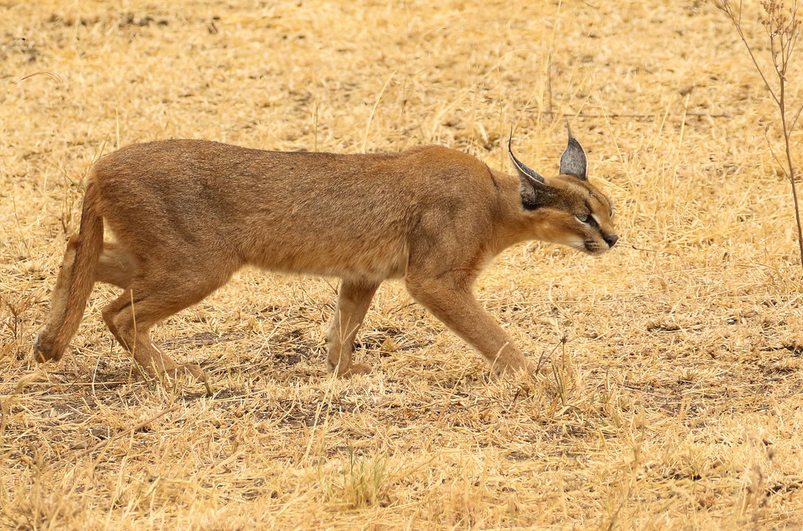 The Caracal (Felis caracal) The Caracal (Felis caracal): is a medium-sized wild cat that can run up to 50...