Mount Kenya National Park
Mount Kenya national park : is Africa's second highest peak in Africa Climbing to 5,199 meters and second highest in Kenya. It is also a UNESCO World Heritage site and the seat of the Kikuyu God, Ngai. The mountain is a symbol of national unity and independence and is very significant to the Kenyan people. The mountain is also a sacred symbol for the Gikuyu community who has resided at the mountain base for years. The mountain is considered holy and is therefore not to be disrespected. The Reserve is home to rare species of animals as well as spectacular lakes, mineral springs, and forests. The mountain is an incredibly important watershed, providing water for about 50% of Kenya's population and producing 70% of Kenya's hydroelectric power. Best visited in January-February and July-October and it is 3-4 hours' drive from Nairobi.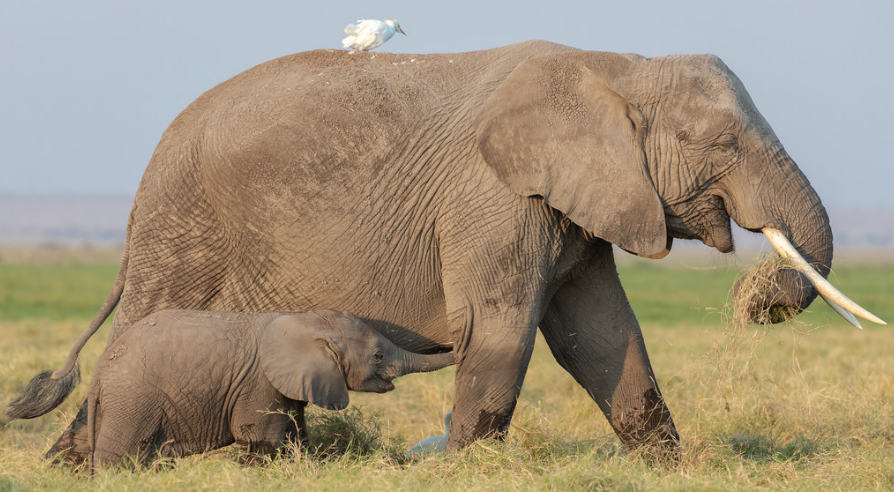 Activities
Animal viewing
Mount Kenya and is basically a forest reserve in which a number of animal species reside and these include elephants, tree hyrax, white tailed mongoose, black fronted duikers, mole rats, bushbucks, waterbucks, elands, leopards, black rhinos, and buffaloes.
Birding
The park hosts over 160 bird species, with 53 of Kenya's 67 African Highland biome species, including the rare and threatened Abbott's starling. It is home to 6 of the 8 bird species that are endemic to the Kenyan Mountains.
Walking and climbing mount kenya
Mount Kenya also offers walking and climbing activities. The majority of climbs involve rock climbing via the easiest route, although some only require a scramble or a walk. The highest peak that can be ascended without climbing is Point Lenana, at 4,985 metres/16,355 feet. You will pass through several different eco-systems on your ascent from tropical forest which is home to Buffalo and Elephant to the Bamboo forest, then the upland heath which is home to many strange plants such as the Giant Lobelia and Rosette plants. This then gives way to a barren land of rock, ice and snow. For the less skilled, there are eight walking routes up to the main peaks. 
How to get to Mount Kenya National Park & Reserve
Roads: 175 Kms from Nairobi, the park can be reached on Nanyuki-Isiolo road via Sirimon Track or Nyeri-Nanyuki road near Naro Moru. The park is also reachable via Chogoria on the Embu – Meru road, about 150km north of Nairobi.
Airstrips: The closest commercial airstrip to the park is at Nanyuk.
The park has got a lot of lodges, camps & hotels for accommodation ranging from luxury, budget and mid-range and these are available both inside and outside the park. You can book your accommodation through our company and early bookings are advised.
Accommodation 
Luxury
Mid-range
Peaks Hotel Nanyuki, Anka Resort
Budget
The Great Circle Lodge

Rhino Watch Safari Lodge

Joskaki Hotel