3 Days water rafting-Sipi falls
This 3 Days water rafting-Sipi falls : takes you to the Eastern region of Uganda. Here you will do boat cruise at the source of River Nile, the longest river in the world and Water Rafting, one of the lifetime adventure you will not want to miss out on your tour, you will then head to Sipi falls in Kapchorwa for the beautiful sceneries of the waterfalls and the hiking experience then visiting the Nyero Rock paintings which is the early iron Age stone site found in Kumi District.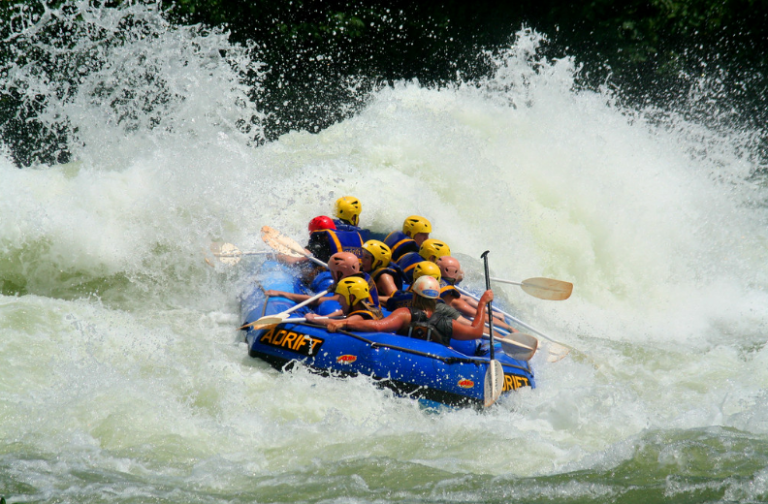 Activities
Water Rafting at the Nile

Boat cruise to the source of the Nile

Cultural encounters (learn how coffee is processed by the locals in Kapchorwa)

Hiking to the water falls

Abseiling

Beautiful view of the Nyero rock paints.
Tour Highlights
Day 1: Drive to Jinja-water rafting
Day 2: Nyero rock paints-Sipi Falls
Day 3: Sipi Falls Hiking -Abseiling – Drive to Entebbe/Kampala
Detailed Itinerary
DAY 1: Drive to Jinja-Water Rafting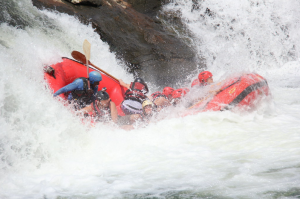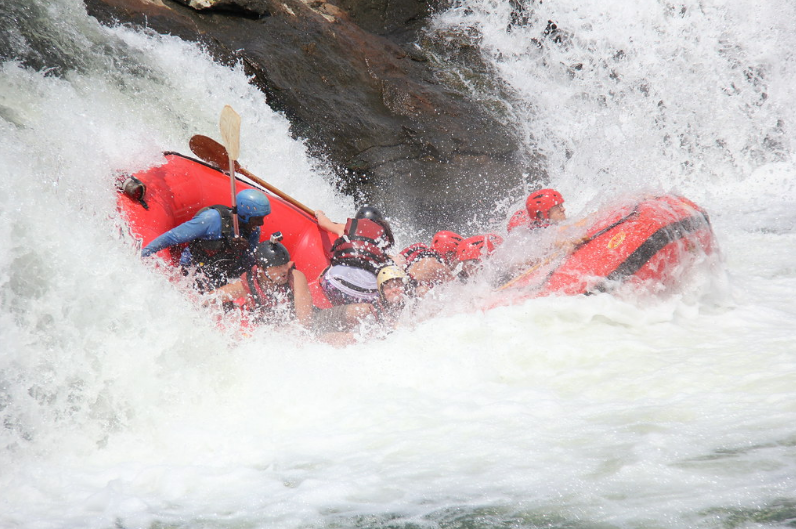 Very early in the morning after breakfast, we shall pick you up at your hotel in Entebbe/Kampala for the journey to Jinja in the Eastern region of Uganda. On reaching Jinja, we shall join other rafting members and the staff for a briefing and after we shall start off our journey to the Nile River for white water rafting; this offers the rafters the thrill and excitement and much more, it doesn't need any experience. After the water rafting, we shall have our lunch then get back to go for the Nile Boat Cruise Ride to the actual source of the Nile and beyond the lake, where you will take great pictures for future memories and reference. There will be exceptional zip-lining. Dinner and overnight at the lodge.
Accommodation: Kabalega Guest House
Meal: Full board
Day 2: Nyero Rock Paints – Drive to Kapchorwa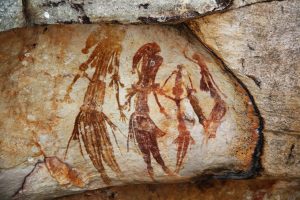 After an early morning breakfast, we shall drive through Mbale Town and connect to Kumi District for the Nyero Rock Painting experience which is among the most important rock art in Uganda and here will also get to know the historical site facts. Later we shall head to Mbale Town  for lunch and after, we shall embark on our journey to Sipi Falls in Kapchorwa. Later in the evening you will go for community walks and here you will have the coffee experience among the peasant coffee farmers of Kapchorwa. Dinner and overnight will be the lodge.
Accommodation:
Meal:
Day 3: Sipi Falls Hiking – Abseiling -Drive to Kampala/Entebbe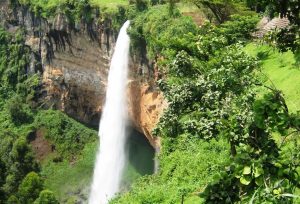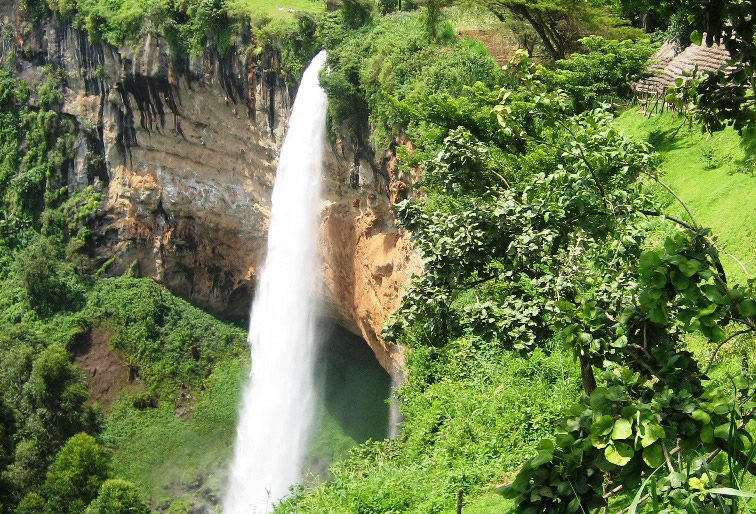 You will have breakfast very early in the morning, check out of the lodge then head for the Sipi falls and hiking; here will view the beautiful scenery of Mt. Elgon and the low land plains. Thereafter, you will go for an abseiling experience which is an interesting adventure descending off a 100m ridge. Later, we shall begin on our journey back to Kampala/Entebbe.
                                                                           End of the Tour
Inclusive
Accommodation on full board basis

Good English speaking guide on community/cultural walks

Bottled drinking water

Entrance fees and activities included in the itinerary
Exclusive
International flights

Visas

Travel insurance

Personal expenses: alcohol, laundry services and souvenirs

Tips
SAFARI TRANSPORT
Standard 4X4 Safari Vehicles
Our standard mode of transport is by road and we use 4×4 Safari vehicles. Each Safari vehicle comes with a professionally trained driver/guide with fuel for the whole safari. We also have very comfortable super customs which can carry up 6 people with their luggage also have small vehicles like Alphads, Harrier and much more that can carry 4-5 people.
Optional Activities
Quad bike
Quad biking is one of the most thrilling activity to engage in while on your adventurous trip in Uganda. The activity is a self-game viewing drive that can only be done in Lake Mburo National Park and Jinja town in Uganda. The motorbike is among the several outdoor sporting activities that Uganda as a country offers. Rates range from US$49 per person or an hour, long ride to US$ 195 per person or an 8 hour day.
Horse Ride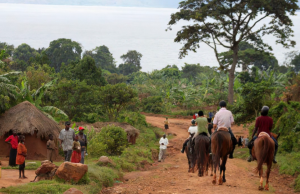 Horse riding is along the shores of River Nile in the communities and paths through farmlands. Horse riding in Jinja does not require skills and experience to participate in the activity since the Nile Horseback safari team first offers basics of skill training before starting the activity especially to first time riders such as how to control the horse according to your pace, the horses have been trained and they are always very sensitive of what you want them to do for safe and calm ride experience. Day rates range from US$40 per person for 1 hour to US$80 per person for 3 hours.
Fishing
You can enjoy a day out on the water with family and friends. Yellow fish, Nile perch and catfish are among the more alluring fish that inhabit the Nile. Fishing excursions can be arranged depending on your time schedule and the price ranges from US$60.
Kayaking
Kayaking is a more testing activity than rafting since it offers the opportunity to develop your own skills rather than bouncing along in a raft controlled by the professionals. It is a great way to experience the Nile and its surrounding areas of communities, local people, and exotic birds feeding on the fish.
Zipline
This adventurous activity gives you a golden opportunity to share the sky with the birds. An incredible moment that you would live to remember with great chances and possibilities to eye and touch the tallest tree branches. The activity can be done at Griffin falls found at the most famous Mabira forest. This experience and exploration during Zip lining makes you behave like monkeys.
Things to remember on your trip
Rain jacket incase of weather change.

Binoculars for the bird lovers.

Insect repellent.

Good zooming lens camera for photos.

Light clothes since sometimes it tends to be hot.

Little more cash incase you want to buy some Ugandan Souvenir.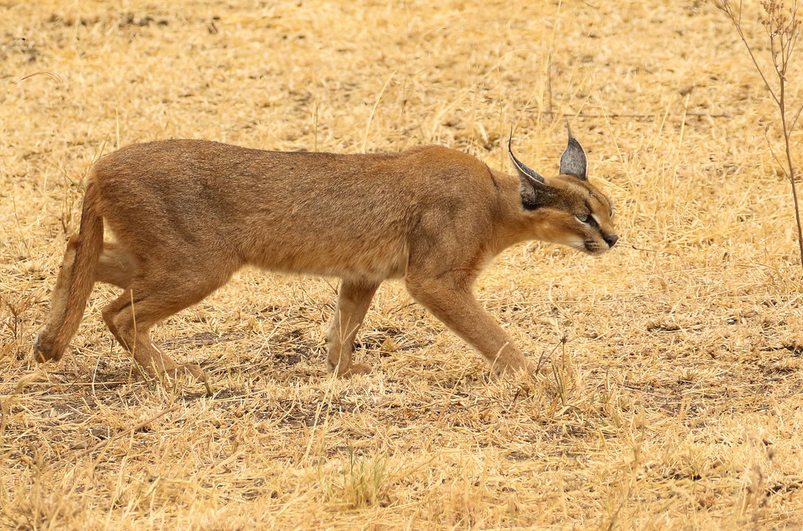 The Caracal (Felis caracal) The Caracal (Felis caracal): is a medium-sized wild cat that can run up to 50...