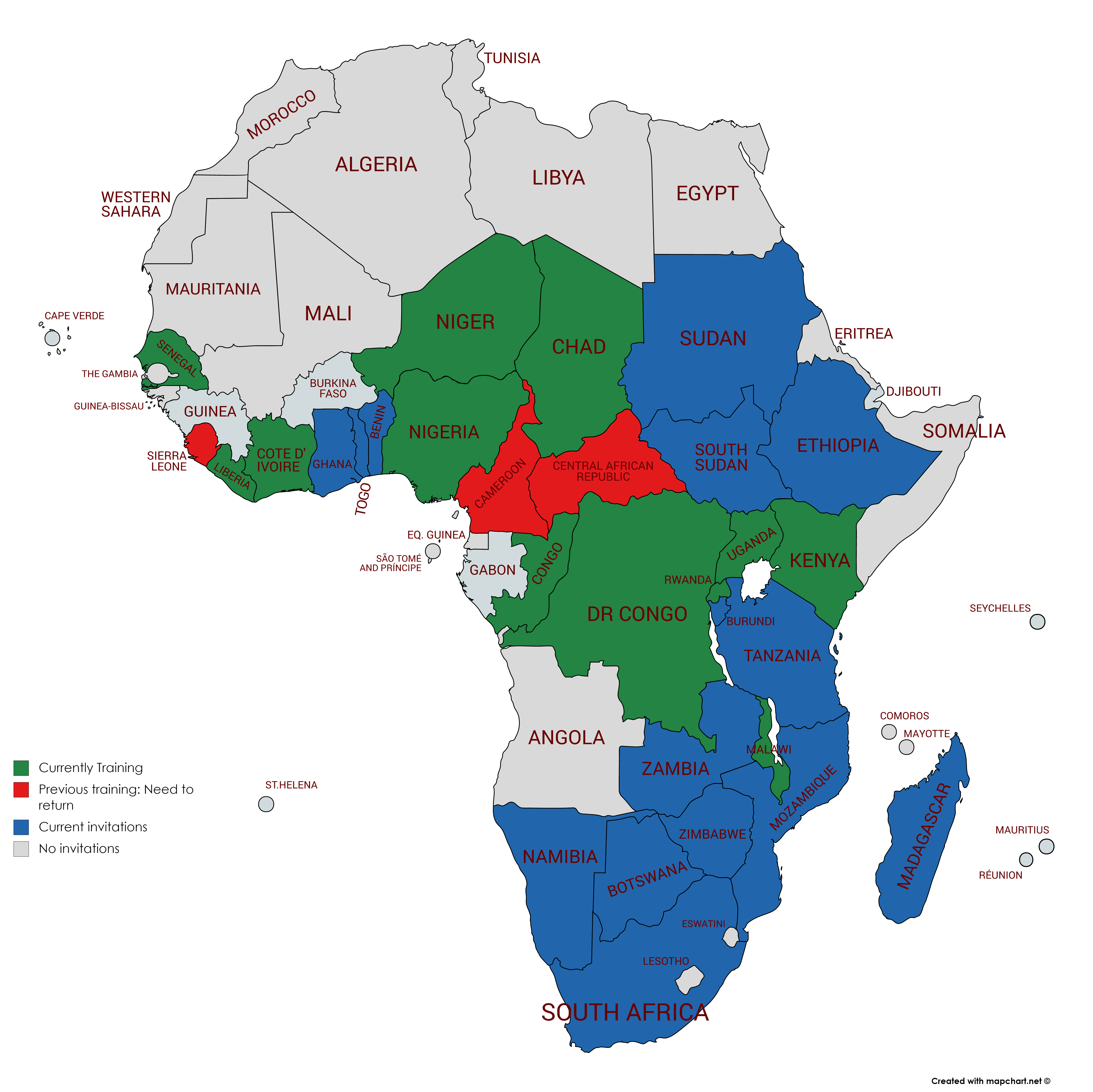 20 Reasons to visit Africa
20 Reason to visit Africa : From exploring its vast, open savannas and dense jungle interiors to sampling a cheeky on Uganda's Mountain Gorillas and Chimpanzees, Tanzanian red over traditional South African cuisine, the world's second largest continent offers no shortage of colorful and awe-inspiring experiences. With different country destinations such as Uganda the pearl of Africa, South Africa's inspiring attractions, Botswana's unspoiled Treasures, Kenya's contrasting Wilderness, Tanzania's Inimitable Experiences, Zambia's Thundering Africa, Namibia's Striking Ecology, Zimbabwe's World of Wonders, and many more inspiring attractions. The continent teems with unique landscapes, ancient history, geographical wonders and active adventures to boot. An incredible mosaic of landscape, wildlife and culture, here are more reasons why it is time to put Africa on your holiday radar: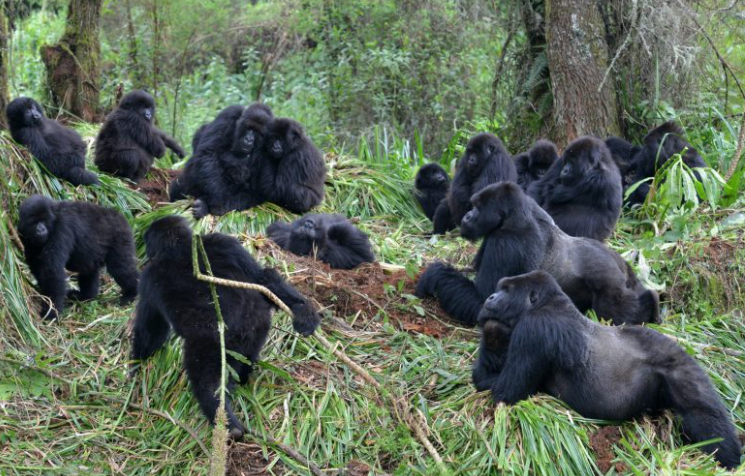 1. Experience an African safari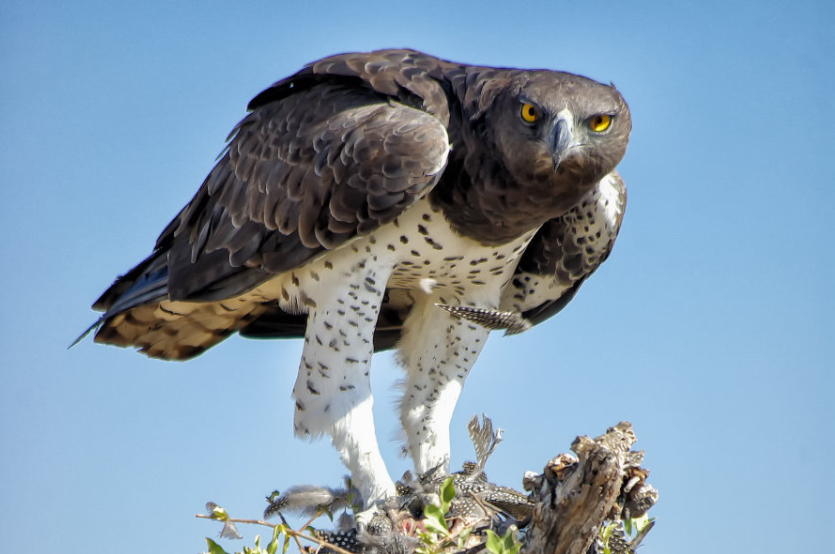 Much like devouring fresh pasta in Italy or exploring ancient ruins in Greece, Africa is synonymous with the wildlife safari. Africa's National Parks rich with a diversity of wildlife and birdlife with famous destinations  to clap eyes on lions, zebras, giraffes, elephants, cheetahs, leopards, impalas, Kobs, jackals, rhinos, wildebeests, antelopes to mention a few. With bird species such as African fish eagles, martial eagles, red billed buffalo weavers, shoebill stork, white headed buffalo weavers, turacos, Grey plantain eaters, sunbirds, lapwings, jacanas, bee-eaters, robin chats, plovers, night jars, ibises, hornbills, finches, Gonolek, crested cranes, flycatchers, kingfishers, barbets to mention a few. But an African safari isn't just about glimpsing these animals and birds from afar, you're completely immersed in their own untamed world. All those experiences you are most likely not to forget, and definitely putting one for the bucket list.
2. Soak up the checkered political history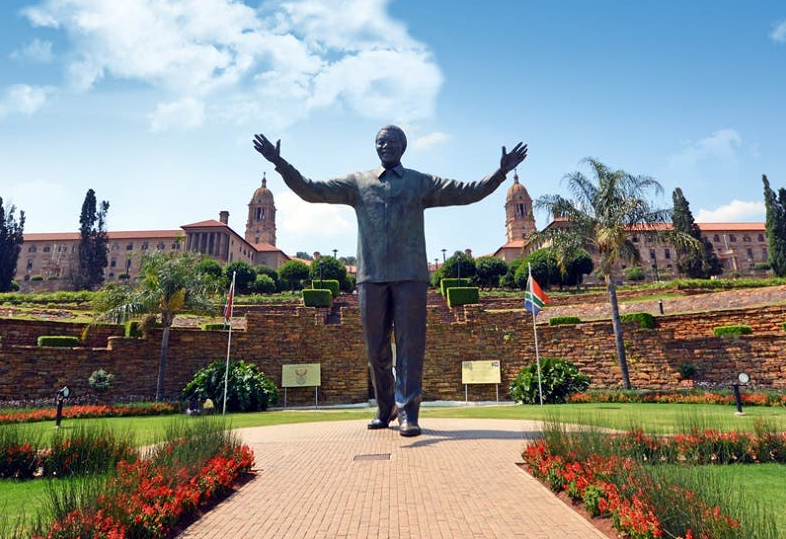 With a political history as shocking and fascinating as any other, Africa is famously home to Nelson Mandela, an antiapartheid revolutionary. He was imprisoned on Robben Island a few kilometers off Cape Town in South Africa for 18 of his 27 years behind bars and to this day his cell remains furnished as it was at the time.
3. Uganda's Mountain Gorillas (The pearl of Africa)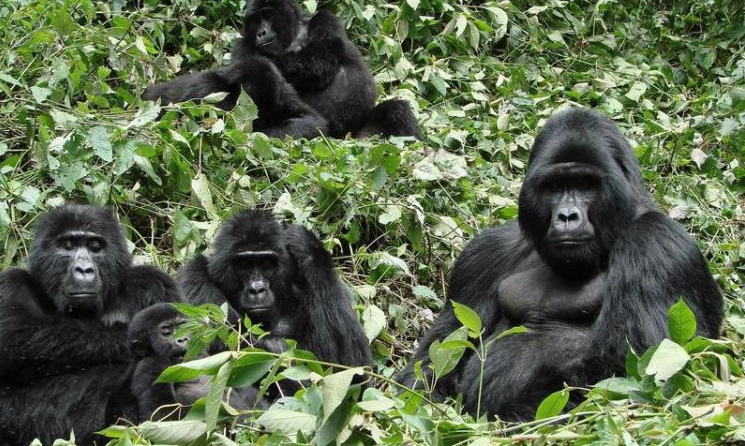 Upon visiting Uganda's Bwindi impenetrable Forest National Park, you will never forget the moment you first lay eyes on a Gorilla in the wild in Uganda. Starting with rising at dawn to trek through the humid jungle, Expecting challenges and obstacles as you battle through the appropriately termed impenetrable Forest comprised of scaling steep paths and trudging through muddy ravines in search of the majestic creatures. At times after a healthy trek, gorilla families are revealed chewing bamboo shoots scratching their heads and climbing trees, here time seems to stand still as you observe these gentle and shy giants relaxing in their natural habitat – an Ultimate mystical experience that will stay with you for a lifetime.
4. Explore colorful, coastal cities
Nestled between mountains and the ocean, Cape Town is one Africa's most stunning and colorful coastal cities. Head up Table Mountain for seriously epic views and go for a dip at picture perfect Clifton Beach a sensational stretch of sand and sea that has been awarded Blue Flag Beach status, which means the water, safety and marine quality is world class. With pristine beaches, epic sunsets, warm, balmy nights and palm trees to boot, the African island of Mauritius is the place to soak up the sunshine and veg out on beach.
5. Visit one of the seven natural wonders of the world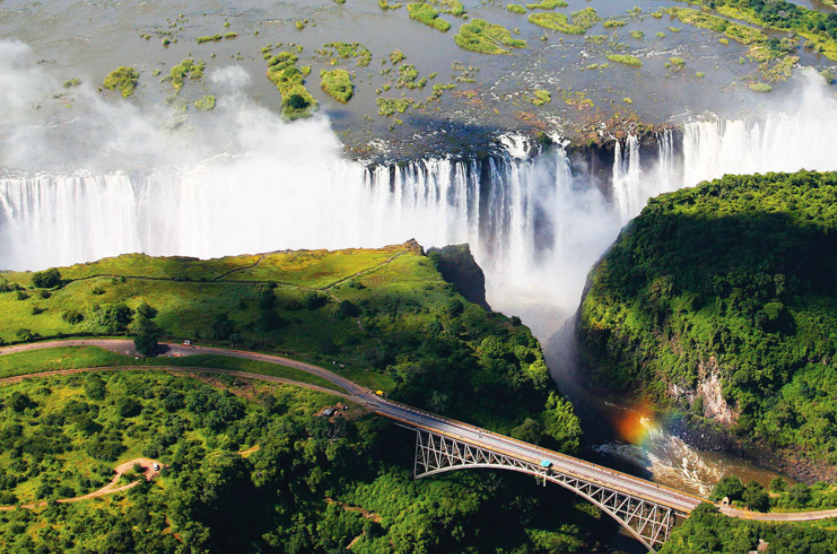 Forming the border between Zambia and Zimbabwe, Victoria Falls is known as the greatest sheet of falling water in the world. As with any natural wonder of the world, the true majesty and spectacle of Victoria Falls is difficult to describe it is a sight to behold. The falls are 1.7km wide with a volume of between 20,000 and 700,000 cubic meters of water per minute falling down a vertical drop of 100m.
6. Behold breathtaking landscapes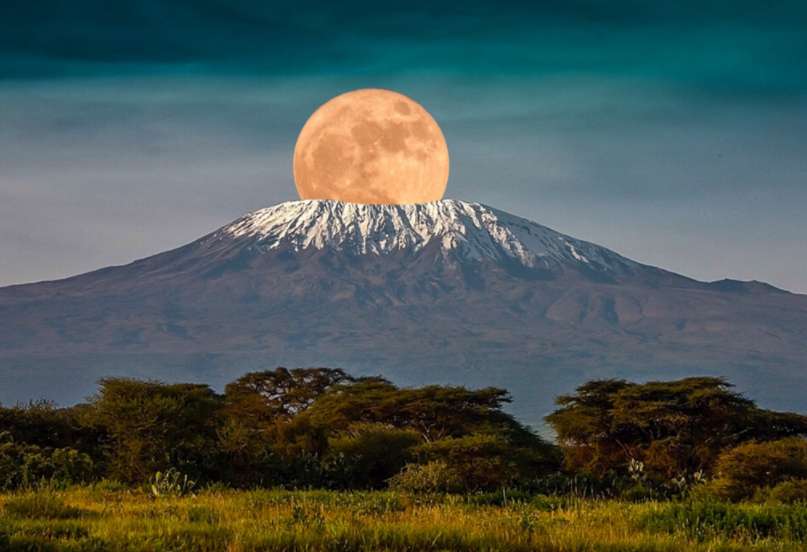 When it comes to incredible scenery, Africa is right up there with the best. Boasting vast savannas, stunning beaches and dramatic mountains, this continent has it all. Throw in epic canyons, sugar plantations and extinct volcanoes, and you, have got endless opportunities to explore nature at its finest.
7. Indulge in spectacular food and wine
From Stellenbosch to Franschhoek, not many people realize the South African wine lands are spectacular than some of the more famous wine regions of the world. Indulge in wine tasting, winemaking tours and delicious cuisine as you take in the magnificent scenery.
8. Head to the waters for a different Safari experience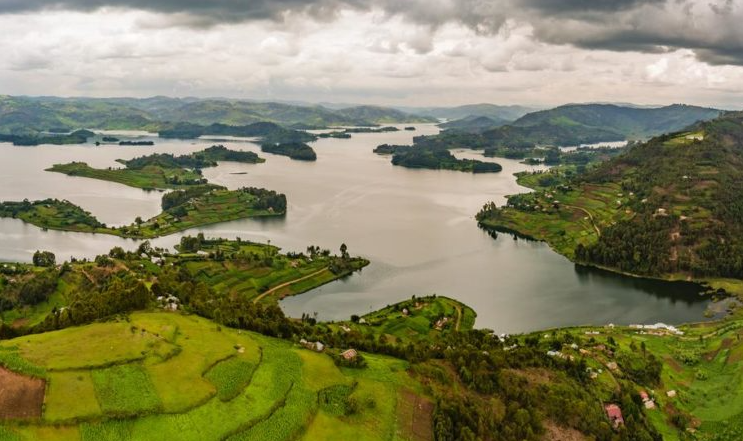 However not commonly associated with the country's dry landscape, there are plenty of water based activities such as white water rafting on Kenya's River Tana, Uganda's river Nile experience, canoeing down the mighty Zambezi, exploring the rich wildlife of Okavango Delta by mokoro, canoeing on the second deepest lake in Africa Lake Bunyonyi in Uganda and exploring its exciting islands and canoeing down Manambolo River in Madagascar brimming with endemic birds and enter the spectacular and less visited Manambolo Gorge through a limestone plateau. If your inner water-child is calling for a trip with water activities, Africa has all you need and further more.
9. Tropical beaches that rival some of the world's best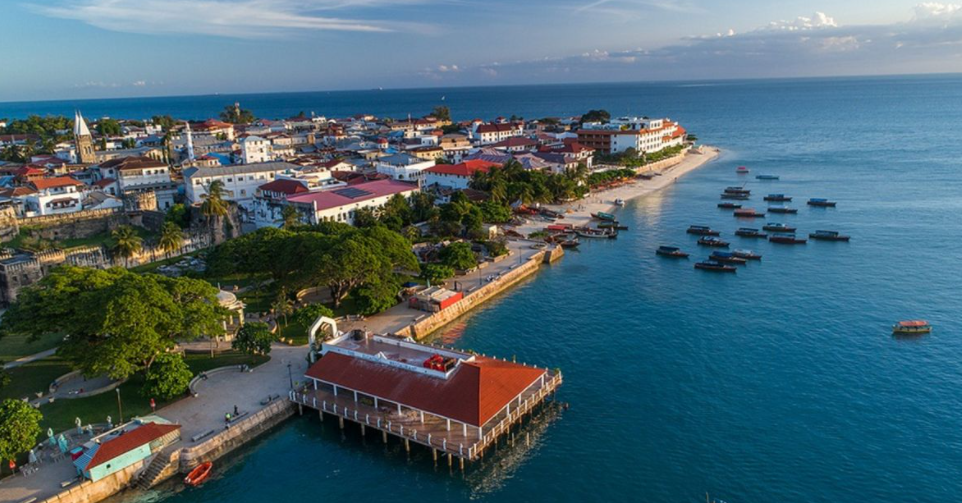 Africa certainly has a lot of beaches making it impossible to choose the absolute best, though a top pick would be the beaches on the small island of Zanzibar, just off the coast from the Tanzanian capital of Dar es Salaam. This small island boasts clear azure waters, coral white and a variety of diving and snorkeling opportunities, and is the perfect place to relax after completing a safari or trek up Africa's highest peaks, Mount Kilimanjaro and Mount Kenya. Other primitive and pristine beaches include Camps Bay, Cape Town's most popular beach on the edge of a trendy suburb along with cafe's and bars and the skeleton Coast, possibly the world's most hauntingly beautiful stretch of beach and graveyard for ships across in Namibia.
10. Luxury Glamping
Ever wanted to go glamping? Nowhere does it better than Africa. Glamping is a fantastic and memorable way to experience a safari think the creature comforts of a hotel with the thrill of being immersed in nature, separated by the walls of your canvas tent. But don't worry glamping means proper beds with pillows and private balconies with hot tubs looking over the savanna.
11. Hang out with the meerkats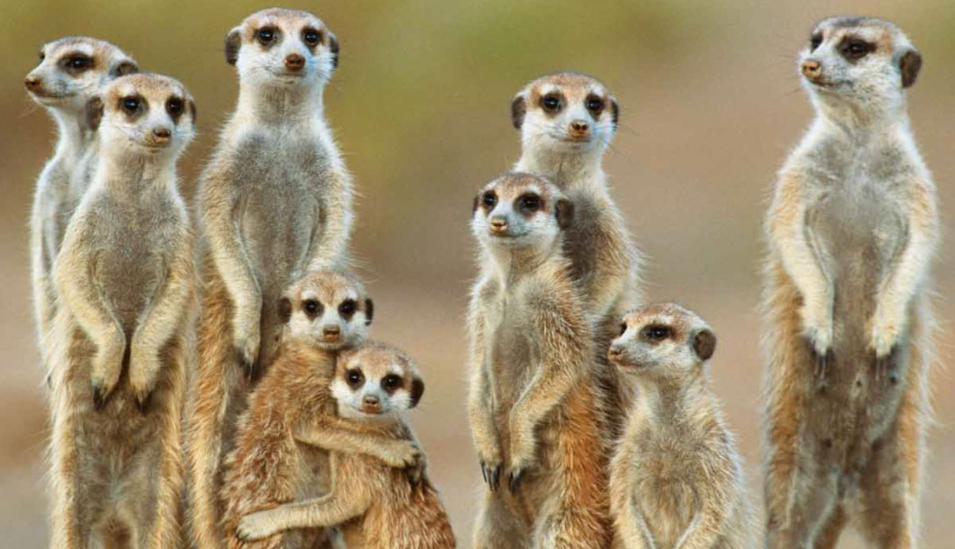 Get up close with the cutest animal in Africa the meerkat! Only in Africa can you interact with meerkats in their natural habitats, the desert regions of South Africa. Hanging out with these most social and fearless of animals will be a highlight of any African holiday.
12. Vibrant cities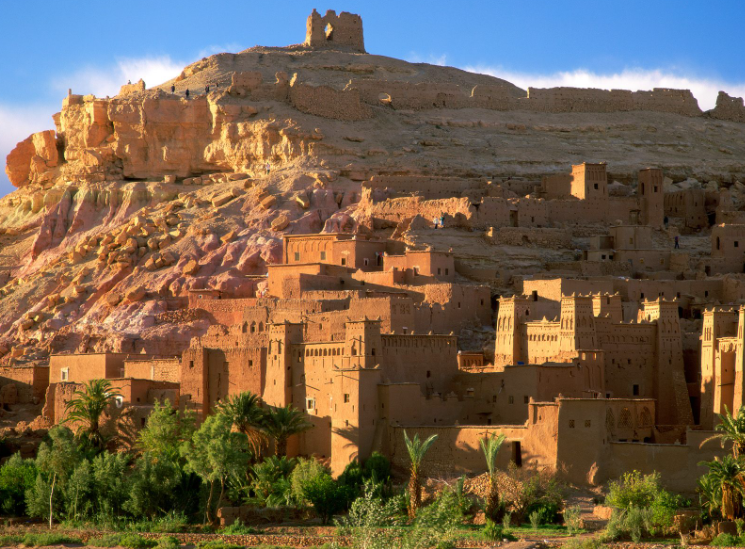 Africa is a melting pot of the ancient and cosmopolitan cities. Explore Morocco's Marrakesh, a densely packed, medieval city that originally dates back to the Berber empire. The maze of alleys and prosperous markets evokes images of the Disney's Aladdin and you will be hard-pressed shaking the magic carpet from your mind as you navigate hundreds of intricately hand-woven rugs from the electric souks. In contrast, South Africa's Cape Town is a modern cosmopolitan city that boasts a spectacular coastline and rich in cultural heritage and history. The city is mysteriously beautiful both for its setting against one of the new seven wonders of nature, Table Mountain as well as its regeneration of industrial districts, Dutch, Malay & historic buildings.
13. Geological wonders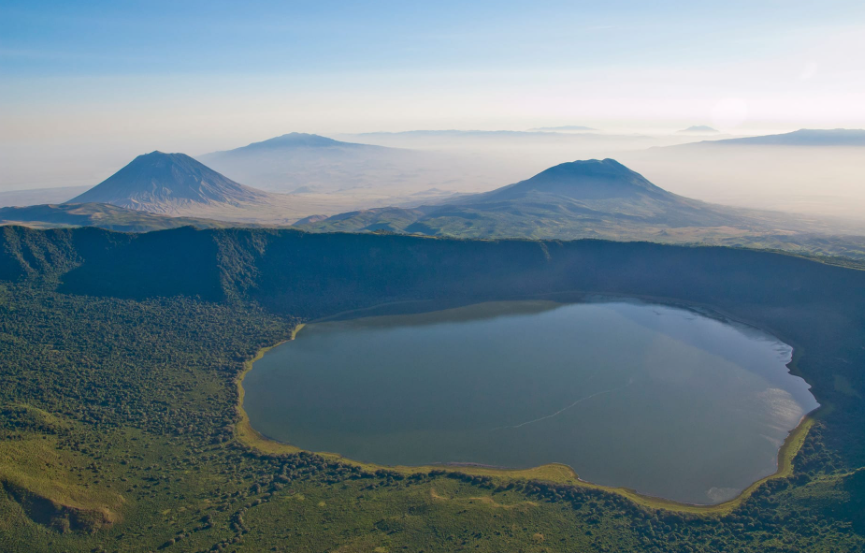 Visit the world's highest sand dunes in the Namib Desert. Witness the world's largest and most powerful waterfall, Victoria Falls in Zambia/ Zimbabwe, and explore the lush water world of the Okavango Delta in Botswana. Discover Ngorongoro crater, a UNESCO World Heritage site of the world's largest unbroken, unflooded volcanic caldera; or even stopover at Fish River Canyon, the second largest river canyon in the world, Murchison falls Uganda's strongest waterfalls where the Nile forces its way through the gaps in the rocks only 7m wide and tumbles 43m before flowing west words into L. Albert. With a gorgeous variety of culture, wildlife and adventure, the African continent will deliver truly unforgettable experiences.
14. It's closer than you realize
Flight to Johannesburg are just over 11 hours that's so closer than Europe, USA and South America!
15. Camping, glamping and everything in between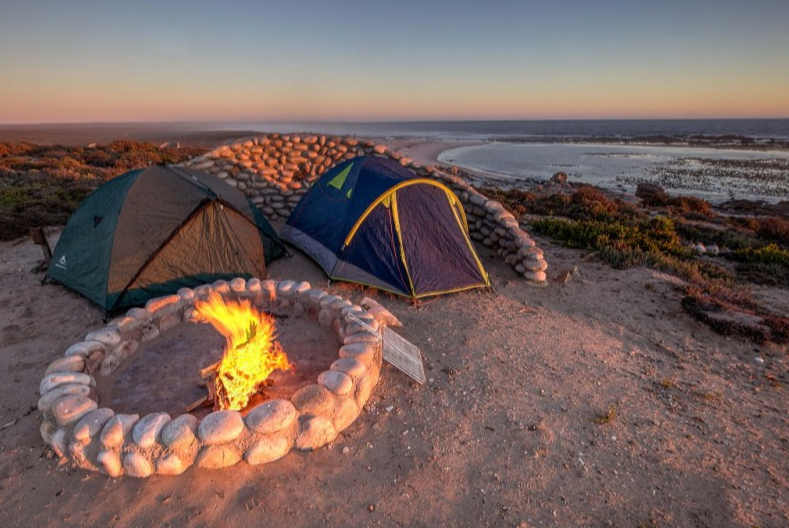 Camping in Africa is an invigorating experience since it offers a close connection to the land, nature and wildlife. So what better way for a truly immersive way to experience Africa? The best thing about camping in Africa is that there are many grades of camping, so it is not all about bush tents and bare essentials however there is that too! Whether you are keen on pitching tents to experience the outdoors firsthand, want that little bit of luxury, like bush showers around and attached to your campsite and fully serviced camping, or high-end camping in luxurious dome tents with full bedding and an en-suite, Africa offers it all.
16. The best time to travel is……. All year round!
While July to September is a popular time to visit thanks to more moderate weather, you can enjoy an African holiday all year around.
17. Africa's brimming full of BIG amazing things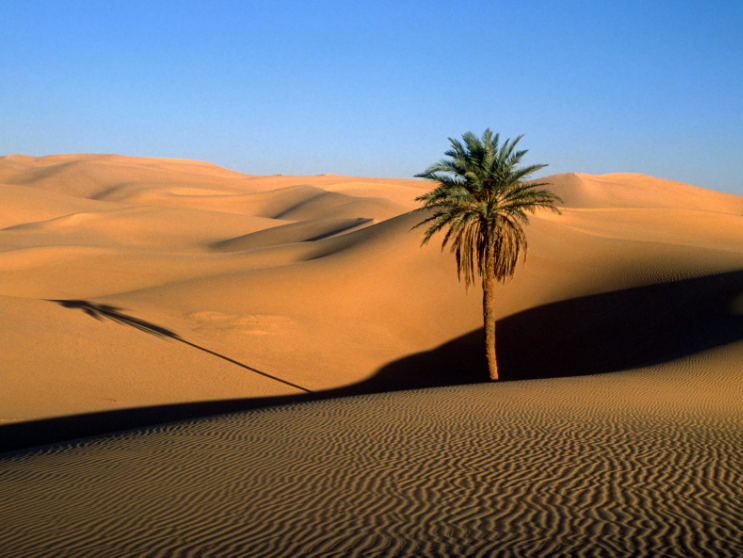 As the second biggest continent in the world, Africa is jam-packed with some of the world's biggest things:
The largest desert in the world, the Sahara Desert.

The longest river in the world Nile River which runs for 6,853 km.

The world's biggest inland delta, Okavango Delta in Botswana.

Highest freestanding mountain in the world (and one of the seven summits), Mountain Kilimanjaro.

The world's oldest desert- the Namib desert in Namibia

The world's largest wildlife migration on Earth takes place in the Serengeti in Tanzania with over 750,000 zebras marching ahead of over 1.2 million wildebeests as they cross this mysterious landscape.
It is the home of the largest living land animal, the African elephant, which can weigh up to seven tons.
It also harbors the four of the five fastest land animals in the world such as the lion, Thomson's gazelle, wildebeest, and the cheetah.
It also has the world's largest outdoor art galleries with more rock art sites than any other continent. Large amounts have been found in the Sahara desert, Namibia, Zimbabwe, Kalahari Botswana and Uganda, though many remain undiscovered because they are situated in remote areas of the desert or are rarely visited by humans. The oldest known art found has been estimated to be between 27,000 to 40,000 years old, offering an insight into the ancient people's beliefs, way of life and stories in countries like Uganda, Namibia, Ethiopia and more.

Africa is clearly known as a home to an estimated total of over 3000 tribes, each with incredibly different languages, cultures and traditions. Some of the tribes are well known such as the Zulu, which happen to also be Africa's largest ethnic group of 11 million people, the Masai who have deeply rooted traditions and culture and are known for living a nomadic life style and herding cattle for a living, the san and Batswana people of the Eastern Kalahari, with a cultural heritage that is over 20,000 years old. While thousands more exist, each have equally fascinating communities and traditions that will forever captivate the modern world.
18. The Great wildebeest migration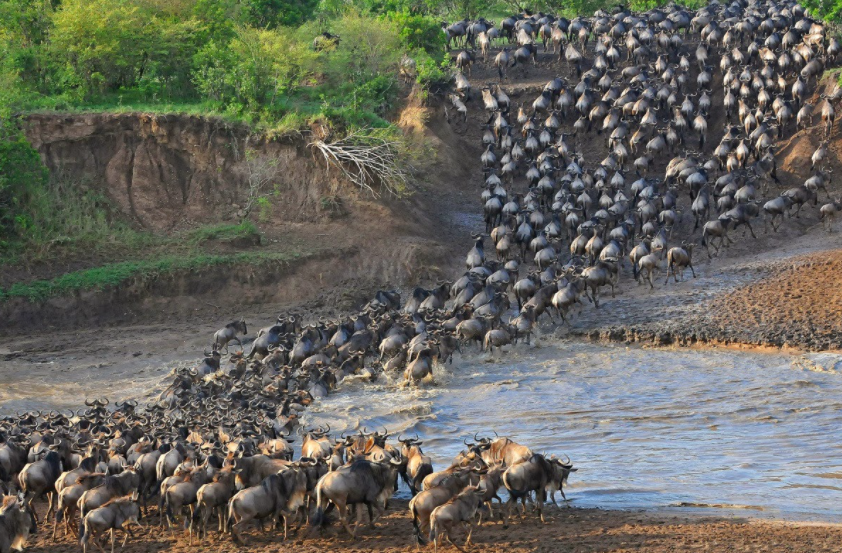 From July to October herds of over 1 million wildebeest, zebra and other grazing species move over the border from Tanzania and into Kenya's Masai Mara. Their journey takes them across the Mara River, and it is their struggle to swim across and then clamber up the river banks that attracts tourists from all over the world. In order to escape the crowds and higher prices, consider travelling in the low season. One of Kenya's best-kept wildlife secrets is that another migration takes place each year between January and March. This spectacle does not involve wildebeest migrating northwards from Serengeti but instead an east to west migration from the Loita plains to the Mara traversing Ol kinyei, Naboisho and Olare Motorogi conservancies.
19. Tanzania's inimitable Experiences
The centerpiece of your dream in Tanzania is the experience. From the moment you first touch the native soils, you feel connected to land, animals and people unlike any others on the planet. As an immersion destination, Tanzania is a place where your imagination blends flawlessly with reality. Vast landscapes that entice the human mind now stretch for miles inviting you to explore every tree, plains and mountains. These experiences await you in the land of Tanzania, one of East Africa's most incredible destinations.
20. Rwanda, Gorillas in the mist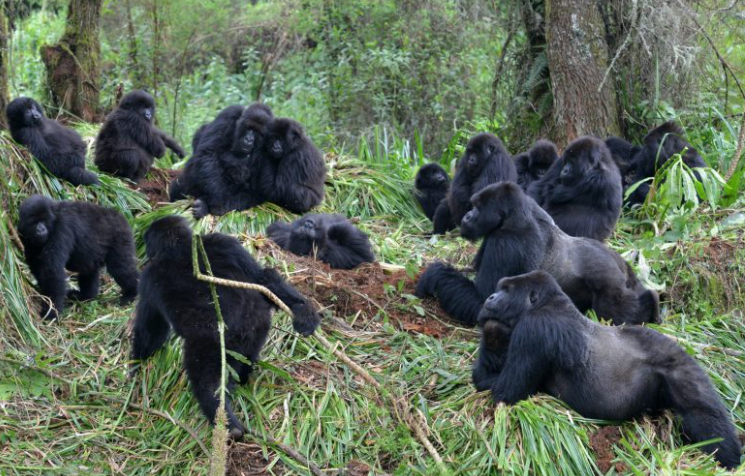 Experience your very own "Gorillas in the mist" African vacation in Rwanda! Followed a professional ranger-guide deep into the natural habitat of Rwanda's mountain gorillas in the volcanoes National Park and you can even pay homage to those who have worked to protect the awe-inspiring creatures. You can also meet some of the local peoples who once poached these creatures but now work to give mountain gorillas a fighting chance to survive and thrive. Volcanoes is a home to parts of the continent's mountain gorilla population you will also have a chance to explore Lake Kivu, one of Africa's Great lakes and gives guests a chance to refresh themselves with water-based activities, and the lake is especially known for its Nyirangongo views of Congo, an active volcano that displays a glow of magma around its rim.
In conclusion, the facts above are just tips of what Africa entails. Discovering new things and attractions never stops because it's always full of surprises. Book with Ssemambo Tours & Travel for your safari experience in Africa.
https://www.africanwildernesstours.com/wp-content/uploads/2021/10/africa.png
4795
4800
africawild
https://www.africanwildernesstours.com/wp-content/uploads/2022/07/new-Logo-big-footer-296x300.png
africawild
2021-10-12 12:31:06
2021-10-13 12:48:19
20 Reasons to visit Africa